Give a 10-30 minute talk to students in the classroom the week of the launch of the Equal Exchange fundraiser. Doing one of these lessons will help students to get excited, tell their parents and participate in the Equal Exchange fundraiser!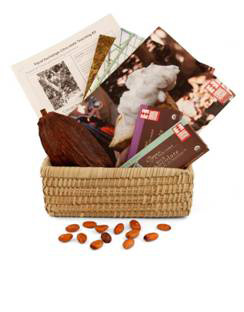 Price: $45 + shipping
Time: 20 minutes
Grades: K-10
What is the chocolate teaching kit?
A multi-sensory educational experience that gets students excited about where chocolate really comes from! This fundraiser connects students to remote cocoa farm communities in the Dominican Republic and South America.
Students experience:
See: Color photos of cocoa trees & how cocoa trees grow
Touch: Hold a real cocoa pod and real cocoa seeds
Taste: Conduct a chocolate tasting with your students like the experts! (Instructions included)
Learn: Chocolate grows on trees. Farmers grow cocoa and we (students) are connected to the lives of farmers who grow our cocoa even if they live far away. Use the Montessori based 3 part cards as a teaching tool.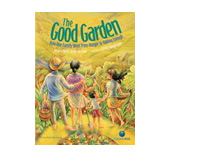 Price: $18.95 + shipping
Time: 30 minutes
Grades: 1-6
Read the true and beautifully illustrated story of a Honduran family who learned to farm organically and the life-changing impact it made!
Price: Free
Time: 20 minutes
Grades: K-8
Learn the steps farmers take to grow cocoa.