Started in 2004, the UCC Coffee Project is a collaboration between Equal Exchange and the United Church of Christ Justice and Witness Ministries to involve more Congregational churches and individuals in supporting small farmers around the world.
For each pound of fairly traded coffee, chocolate, tea, and foods purchased through the UCC Coffee Project, 15 cents per pound goes to the Justice and Witness Ministries' Small Farmer Fund, supporting the UCC Franklinton Center's Just Foods Project, which enhances the viability, vitality, and sustainability of families and small farmers in Edgecombe County, one of the poorest areas in eastern North Carolina and the United States. That Fund amounted to $8,965.02 in 2012 alone!
Get Involved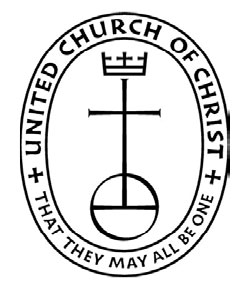 The Justice and Witness Ministries is one of four Covenanted Ministries in the United Church of Christ. It helps local congregations and all settings of the church respond to God's commandments to do justice, seek peace and effect change for a better world. The work of Justice and Witness Ministries is guided by the pronouncements and resolutions approved by the United Church of Christ General Synod.
Equal Exchange is a Fair Trade organization that buys directly from small-scale farmer cooperatives, owned and run by the farmers themselves. Because our farmer partners are paid above market prices for their crops, they are able to make investments in community projects, educational programs, and technical trainings. These cooperative organizations also help keep rural communities healthy and strong, and keep local cultures vibrant. Equal Exchange is also committed to supporting sustainable farming methods that help green the earth through reforestation, natural resource conservation and organic practices.
How to Order
Contact Us
Call (774) 776-7366 or email.