Closing Our Shoreline Cafe: Jan 28th
Equal Exchange will be closing our remaining cafe operation at the end of January. Given the challenging conditions facing retail businesses at this time, we are choosing to focus on our wholesale business and our core mission: to build markets for fairly traded food from small-scale farmers around the globe. But this is not a "goodbye": our Seattle area delivery team will continue to show up to all Town & Country and Central Market locations every week and we look forward to seeing you around the stores. We appreciate all of your support throughout the years and into the future!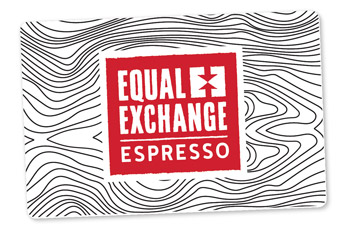 We encourage customers with gift card balances to visit the Silo before that date and redeem your cards for drinks, snacks, Equal Exchange grocery items, and merchandise.
If you are unable to do so, you may email eee@equalexchange.coop for a refund. You may also contact Market Director Jeff Swanson to exchange your gift card for credit at Central Market. Jeff can be reached by phone at 206-363-9226 or via email.

Equal Exchange will continue to offer Seattle-area home delivery of selected grocery items through New Day Cooperative Distribution. Through New Day, You can order from EE, Patty Pan Cooperative, Pinckney Cookies, Seeking Kombucha, and dozens of other local, independent and mission-driven food businesses. Soon we will also offer pickup from our new storefront in Maple Leaf! Please consider supporting our crowdfunding campaign to spruce up the new community space. The campaign runs through January 22, 2021.