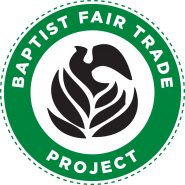 Started in 2011, the Baptist Fair Trade Project is a collaboration between Equal Exchange and BPFNA - Bautistas por la Paz to involve more Baptist congregations and individuals in supporting small farmers around the world.
Equal Exchange is a Fair Trade organization that buys directly from small-scale farmer cooperatives, owned and run by the farmers themselves. Because farmers are paid above market prices for their crops, they are able to make investments in community projects, educational programs, and technical trainings. These cooperative organizations also help keep rural communities healthy and strong, and keep local cultures vibrant. Equal Exchange is also committed to supporting sustainable farming methods that help green the earth through reforestation, natural resource conservation and organic practices.
Through the Baptist Fair Trade Project, you get access to Organic, fairly traded products at discounted wholesale case prices, ensuring that more of the money you spend on coffee, tea, chocolate and other products reaches the hardworking farmers who actually grow them.
How to Use Fairly Traded

Coffee, Tea & Chocolate

BPFNA - Bautistas por la Paz works with Equal Exchange to bring you high-quality coffee, tea and cocoa products — always paying farmers fairly. You can order over the phone, or by making an account for your church on our web store. Make sure to select "Baptist Project" from the "Coffee Project" drop down menu during registration — each purchase you make earns credit for BPFNA. There are many ways to share these delicious products at church and in your community.
Serve at Coffee Hour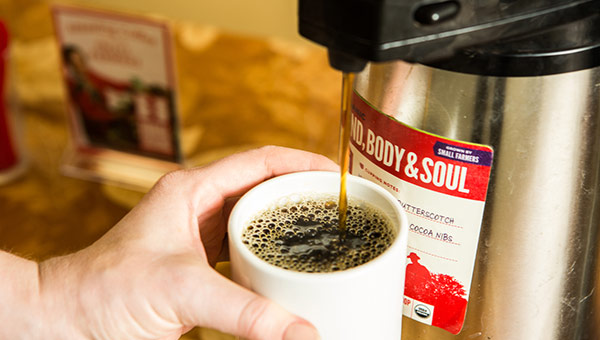 Serve fairly traded coffee after worship services, or
at meetingsat other gatherings and eventsin the church office
Learn More
Create your faith-partnership account and shop now >>
Offer Products for Sale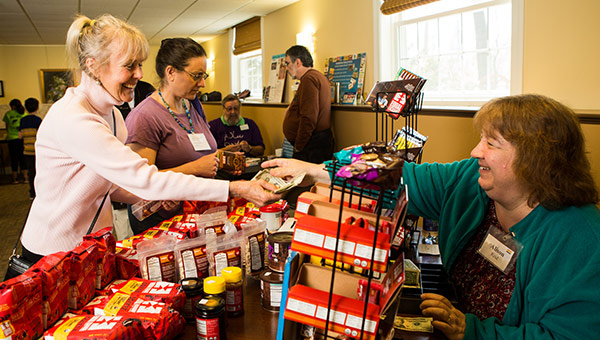 Give your community access to fairly traded products at
Table sales after servicesChristmas bazaarsFundraisers
Learn More
Create your faith-partnership account and shop now >>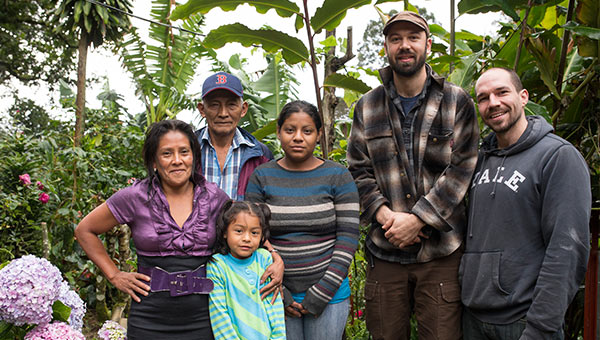 There are other ways to get involved! Start a Buying Club to save money by sharing full cases of coffee, tea and chocolate. Sell Organic and ethically-sourced products at your local Farmer's Market. Or join us on a Delegation to visit coffee farmers.
Best of Our

Resources
Videos
Fair Trade and Community: Watch now >> Women in the Coffee Supply Chain: Watch now >> Why Fair Trade Chocolate Matters: Watch now >>
Take a look at our other Educational Resources here >>
Meet

BPFNA - Bautistas por la Paz

BPFNA - Bautistas por la Paz works to gather, equip and mobilize Baptists to build a culture of peace rooted in justice. As the largest network of Baptist peacemakers in the world, BPFNA - Bautistas por la Paz celebrates and supports the peacemaking work done by Baptist churches in Canada, the United States, Puerto Rico and Mexico by raising the visibility of these efforts; bringing peacemakers together in regional and international gatherings; and providing resources, speakers and training to our members. BPFNA - Bautistas por la Paz also actively connects with peacemakers from other traditions, faith-based and secular, to build alliances and work together toward our common goal of a more just and peaceful world.
For each pound of fairly traded coffee, chocolate, tea, and foods Baptists purchase through the Fair Trade Project, 15 cents per pound goes to the Small Farmer Fund. That amounted to $684.75 in 2019!
Visit BPFNA - Bautistas por la Paz's websitee
Order Baptist Fair Trade Project pamphlets for your congregation.
Customer Service
We're Here to Help!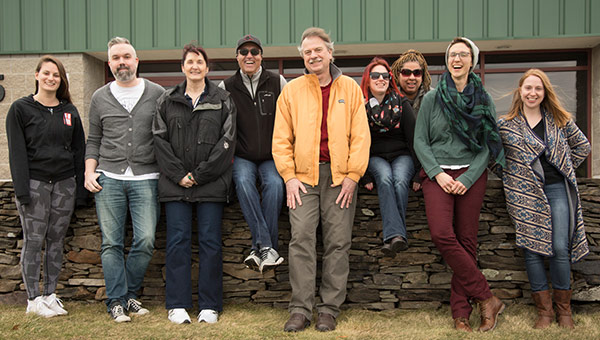 Not sure how much to order? Need a recommendation? Our friendly Massachusetts-based Customer Service Team is standing by to answer all your questions, Monday through Friday from 9-5 EST.
Call us: 774-776-7366
Email us: communityorders@equalexchange.coop