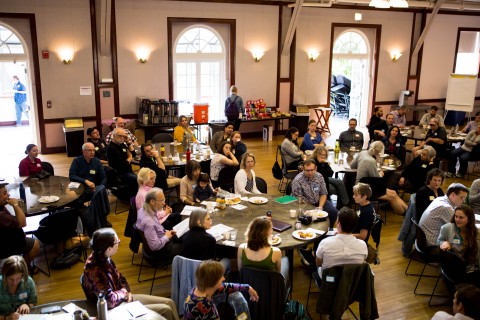 On June 9, we welcomed about 50 Equal Exchange worker-owners, 50 members of our Action Forum, and three coffee producers, together for a day of shared learning at our first-ever People's Food System Summit. With topics ranging from how climate change is impacting small-scale farming communities, to the manipulation of the "Fair Trade" movement, to the consolidation of the food system, it was a day that left many of us wondering, what can we do about it? How can we organize consumers?
Day two of the summit provided a space for Action Forum members from across the country to focus on this question together in a physical space for the first time. While there are still many unknowns, it felt positive to be grappling with priorities and next steps for building this grassroots food movement in person as a community.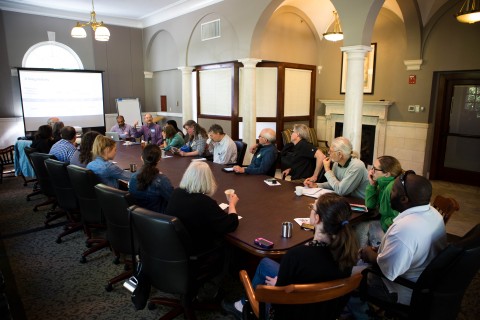 Deepak Khandelwal and Rink Dickinson of Equal Exchange leading a "What Happened to Fair Trade?" workshop at the summit.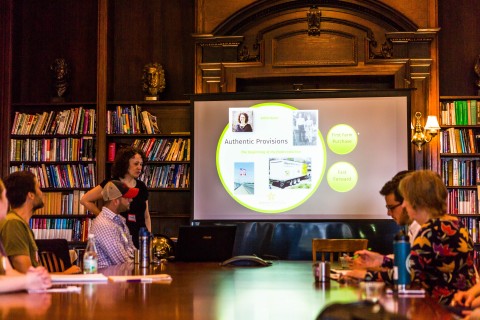 Edith Stacey-Huber of Authentic Provisions presents on her buying club model.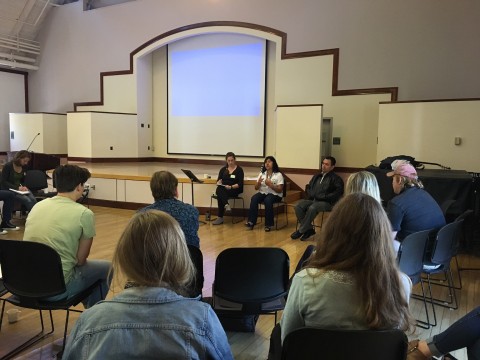 Rocio Motato Suarez of ASPROCAFE Ingruma in Colombia and Javier Dominguez of Sol y Cafe in Peru present on the impact of climate change on small-scale producers.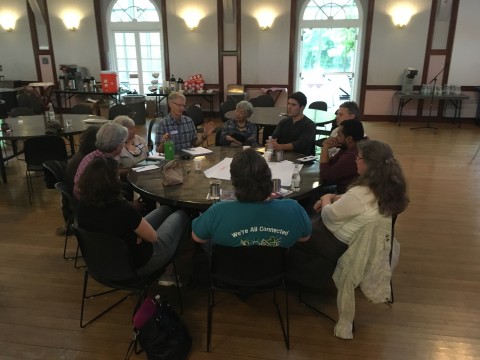 A small group discussion with Action Forum members on Saturday.
Stay tuned for more reflections from the summit on this blog over the next few weeks.
Interested in joining the Action Forum? As a member, you'll have access to exclusive webinars, discussions and information sharing. Fill out an application here.