Since our founding in 1986, Equal Exchange has worked with small-scale farmers, because we believe small farmer co-operatives are the heart and soul of Fair Trade. Though Equal Exchange began as a coffee company, our commitment to small farmers has remained foundational, even as our company and product lines have grown. For over a decade, we've partnered with farmer co-ops in Latin America to bring you high quality, fairly traded chocolates. We launched our first chocolate product in 2002, an Organic Hot Cocoa mix consisting of cocoa powder made from the beans of the
CONACADO
co-operative in the Dominican Republic, sugar from the
Manduvira
co-operative in Paraguay, and milk powder from Organic Valley, a dairy co-op here in the U.S.
As we've expanded into new products, we've also been able to work with new farmer partners in new countries. Our list of farmer partners now includes co-ops in the Dominican Republic, Paraguay, Peru, Ecuador, Panama and Madagascar. We are proud to say that we still work closely with our original partners at
CONACADO
and
Manduvira
co-ops. Both co-ops are excellent examples of small-scale farmers working together through their co-operative to better their crops, and ultimately their livelihoods. Let's take a closer look at these two inspiring co-ops.
CONACADO

, Dominican Republic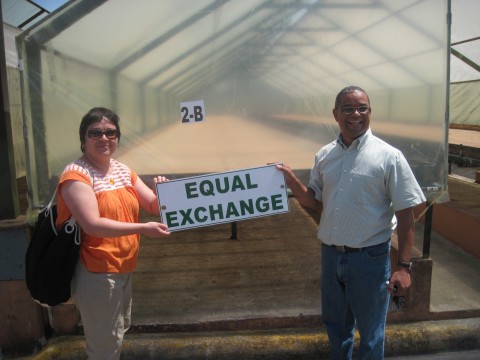 Founded in 1988,
CONACADO
was formed with the help of a German NGO supporting 700 farmers searching for opportunities to earn more money for their beans. At the time, the Dominican cacao industry was dominated by low quality, unprocessed beans mainly being sold to the U.S. for low quality, mass-produced milk chocolate. The farmers of
CONACADO
organized to experiment with fermentation of the beans to see if they could develop a better flavored bean that could be sold to specialty markets. It worked and the farmers began directly selling to clients in Europe. The farmers gained direct access to a new market, more money for their beans, and confidence in their collaboration. With this success the co-op continued to focus strongly on two areas: organizing farmers and specialty markets.
Since its initial years,
CONACADO
has grown to roughly 10,000 farmer members and it is a leader in the organic and Fair Trade cocoa industry. Several years ago, the farmers purchased a processing plant in the Dominican Republic to take their beans and transform them into semi-finished products (chocolate liquor, cocoa butter and cocoa powder), moving them up the supply chain and keeping more of the production - and thus more value - in the Dominican Republic. For over two years, Equal Exchange has been purchasing cocoa powder directly from
CONACADO
.
Not only has
CONACADO
improved the lives of its farmer members, it has also transformed the entire Dominican cacao industry, leading the way to higher quality products and making the Dominican Republic the world leader in organic cacao.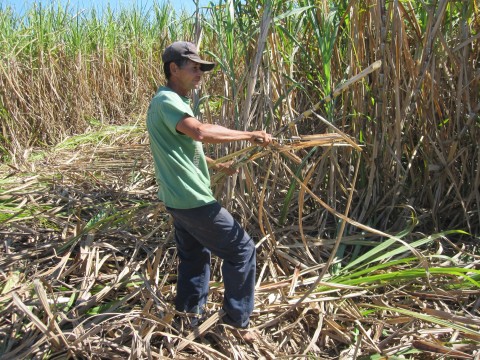 In a similarly transformative story,
Manduvira
is dramatically changing the role of sugar farmers in Paraguay. The modern incarnation of the co-op began when 500 farmers went on strike because of low prices and lack of control in the relationship and stopped selling to the local sugar processing mill. With this historical perspective the co-op, now with about 1,500 members, has never stopped searching for ways to gain more control over their business and more benefits for the members. In 2005,
Manduvira
moved beyond the traditional Paraguayan sugar industry structure, where a farmer sells to a mill who in turn sells to the market, by renting time at a local sugar mill. This shift allowed the co-op to sell the finished sugar directly to buyers and reaping the benefits of selling a finished product. But for the members this was just the first step. If they could sell to the market, why couldn't they also produce the product? So, with big dreams leading the way they created a plan to build their own sugar mill. The co-op found funding and in 2012 they broke ground. Their new mill will be ready to produce sugar by the end of 2013. It will be the first farmer-owned sugar mill in Paraguay!
These are just two examples of why we work with organized small-scale farmers. Farmer co-ops have the power to change systems, communities and lives. While
CONACADO
and
Manduvira
still face many challenges, and all co-ops struggle to survive like any business, through democratic processes and ownership they have the ability to create the opportunity for farmers to gain control over their lives and their businesses. A small farmer working on their own cannot do this. Nor can a plantation where the power still lies in the hands of one or a few. Democratically organized farmers can.