Many of our customers have used Equal exchange Organic Dark Chocolate Minis as a way to provide guests with wedding favors that taste great and support small farmers at the same time. The DIY wedding trend makes it easy to find inspiration and materials online for making our chocolate minis your own. We have a few suggestions for how to do just that.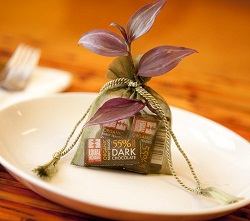 Package 10 - 20 minis in a small bag and tie it with a ribbon. You can easily find packaging to match your color palette, and stick a sprig of flowers or herbs in the ribbon.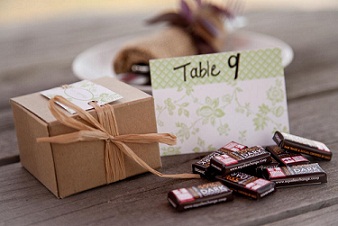 Place 10 - 20 minis in a small box (again, you can find a range of colors and shapes) and seal it with a personalized sticker or label. A lot of creative couples design their invitations and menus, and you can do the same with favors.