Twelve years ago this week, Equal Exchange began roasting after building the largest worker-owned coffee roasting operation in the U.S. ​- ​and maybe the world​. ​
​We import green (unroasted) coffee from small farmer co-ops and roast it, making it a direct, cooperative supply chain from farmers to Equal Exchange to you. ​The beans are roasted on two machines: the G120​, which was installed in 2005, and the R1​000, which came two years later.​​​ In July 2017, we roasted an average of about 22,000 pounds of green coffee per day!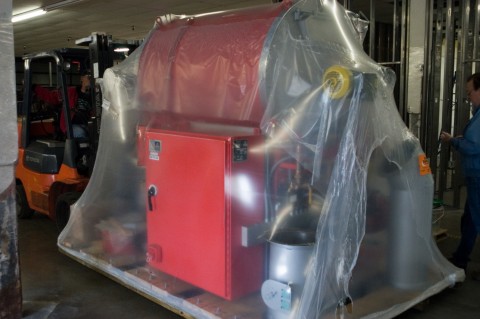 The G120 arriving in pieces to our West Bridgewater facility in 2005.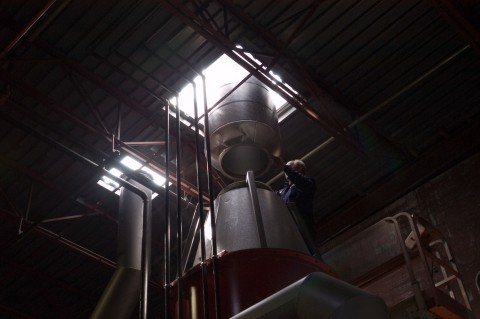 A crane lowering roaster parts through the ceiling in 2005.
The R1000 (left) was installed in 2007.
In the video below, meet some of the worker-owners in our Roasting and Production and Quality Control teams who make sure the beans you buy are consistently delicious. Have any questions about roasting for us? Ask in the comments!