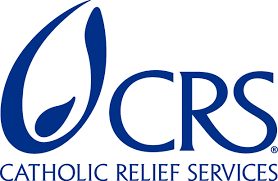 Your parish can purchase fairly traded, organic, righteous and delicious coffee, chocolate, tea and other foods at wholesale case prices. By your purchases, you act in solidarity with small farmers who feed their families, strengthen their communities and preserve their environment with your help.
Now, support farmers and Catholic Relief Services by using CRS Mama Tierra, coffee produced by a partnership between Equal Exchange and CRS. Proceeds from the sale of this coffee go directly to CRS' work with small farmers in southern Mexico and Central America.
How to Use Fairly Traded

Coffee, Tea & Chocolate

Equal Exchange brings you high-quality coffee, tea and cocoa products — always paying farmers fairly. You can order over the phone, or by making an account for your parish on our web store. Make sure to select "Catholic" as your denomination from the "Coffee Project" drop down menu during registration. There are many ways to share these delicious products at church and in your community.

In 2018 we introduced a CRS-branded, Equal Exchange-roasted, small-farmer grown, organic, fairly traded & delicious new coffee, Mama Tierra. For sales of Mama Tierra, Equal Exchange makes a extra donation to CRS projects with farmers in Mexico and Central America.
Serve at Coffee Hour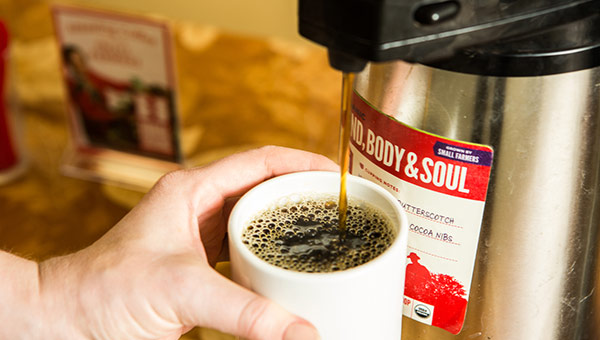 Serve fairly-traded coffee after Mass, or
at meetingsat other gatherings and eventsin the parish office
Learn More
Serve Mama Tierra
Create your faith-partnership account and shop now >>
Offer Products for Sale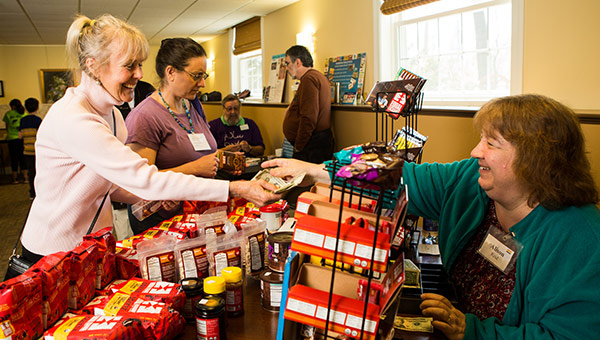 Give your parish access to fairly traded products at
Table sales after MassChristmas bazaarsFundraisers
Learn More
Sell Mama Tierra
Create your faith-partnership account and shop now >>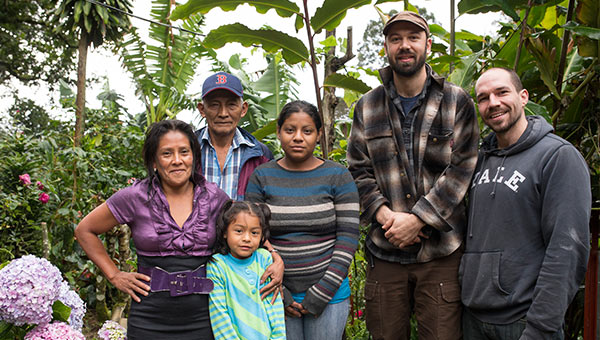 There are other ways to get involved! Start a Buying Club to save money by sharing full cases of coffee, tea and chocolate. Sell Organic and ethically-sourced products at your local Farmer's Market. Or join us on a Delegation to visit coffee farmers.
Customer Service
We're Here to Help!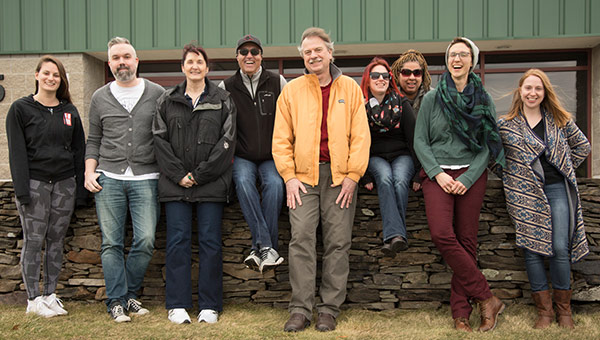 Not sure how much to order? Need a recommendation? Our friendly Massachusetts-based Customer Service Team is standing by to answer all your questions, Monday through Friday from 9-5 EST.
Call us: 774-776-7366
Email us: communityorders@equalexchange.coop
Sign Up to Get Started
Want information about how you can get involved with Equal Exchange and Catholic Relief Services? We'll send you an introductory mailer, and add you to our biweekly newsletter to share farmer stories, updates, and coupons.