Explore our comprehensive collection of talking points, videos, pamphlets, posters and display materials designed to help you introduce Equal Exchange and Fair Trade concepts to your community. We've made it easy to create eye-catching displays for sales and fundraisers and to share videos and presentations for events and social media.
Downloadable Tools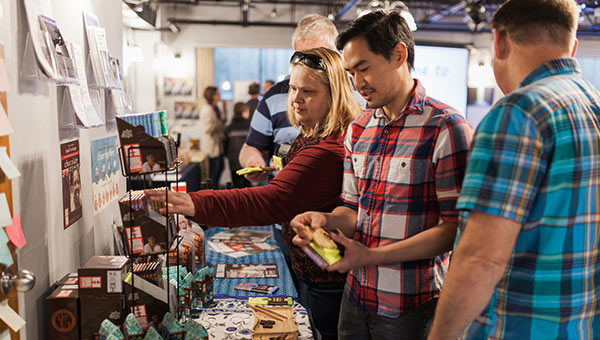 Find talking points, bulletin inserts and flyers as well as tools to share digitally, like e-bulletin templates, comic book PDFs and product information. Promote Fair Trade education on your group's Facebook page, in email newsletters and on a sale table. We encourage you to print copies for handing out at events.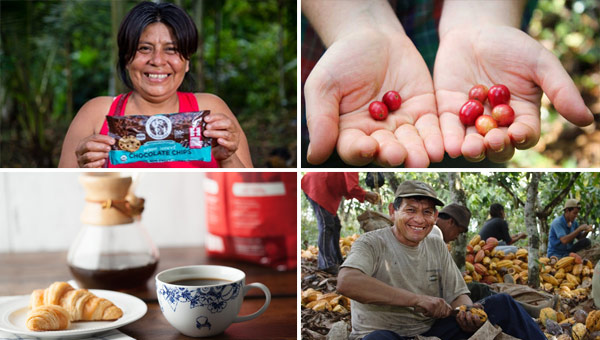 Equal Exchange Photo Collection
A collection of product and farmer photos for sharing in presentations, newsletters and on social media.
Video & PowerPoint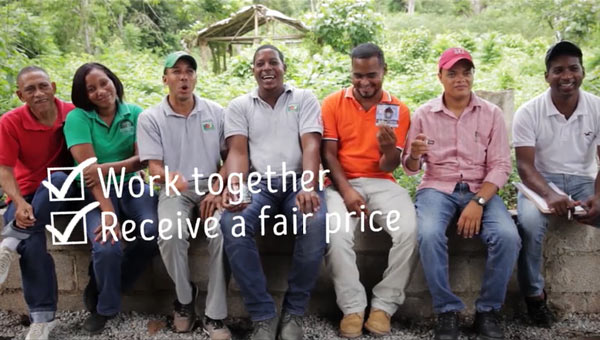 Looking for ready-to-use content for your group's Facebook page, e-newsletter or Mission Minute? Want to give a presentation on Fair Trade or host a chocolate tasting? Trying to encourage others to make ethical choices as consumers and environmentalists? What about farmer stories and tasty recipes using Equal Exchange products? All of these things and more can be found below.
Browse on Youtube
Fair Trade supports families, communities, and the environment
Educate your community about the impact of Fair Trade! These very short videos are perfect for a Mission Minute, to play at your sale table, or to include in an email newsletter.
Explore a Peruvian Biosphere With Us
This two-part mini-documentary explores sustainable coffee farming in a Peruvian Biosphere reserve.
Powerpoint Presentations
Promotional Resources to Order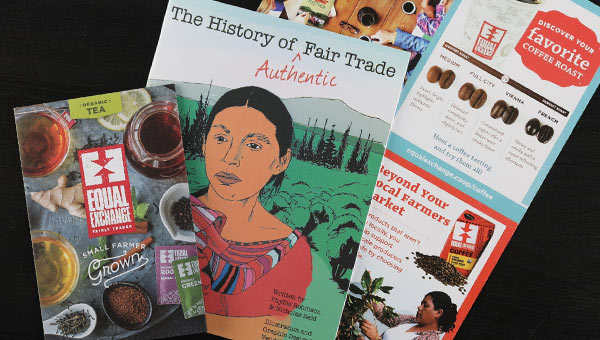 If you're looking for colorful display materials to liven up your Equal Exchange sales table, coffee station, event or presentation, you've come to the right place! Browse the options below then add a variety of free materials like posters, table signs and take-aways directly to your product order on our webstore. We'll mail them to you! Browse on the Store
How-Tos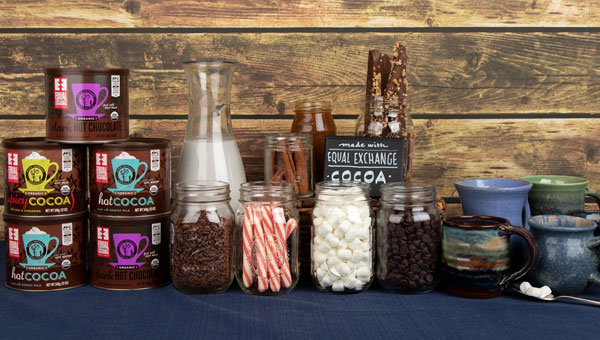 Learn how to host a chocolate tasting, how to explain fair trade to someone who's never heard of it, how to dye Easter eggs with coffee, and more. The How-Tos section of the Equal Exchange blog is the place to find practical instructions for all things fair trade. And we're always adding new posts!
Read More
For Your Classroom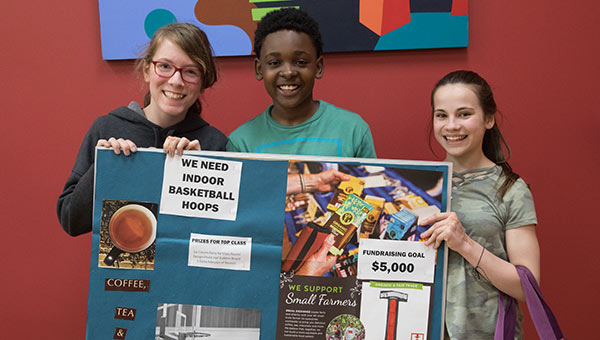 Created specifically with younger activists in mind, these tools highlight Equal Exchange's farmer partners, our mission, and how authentic Fair Trade supports farming communities. Choose from presentations, infographics, and lesson plans to help teach kids about where our food comes from and how they can be conscious consumers.
For Your Classroom