In October 2003, Women of the ELCA began working with Equal Exchange to challenge millions of Lutherans across the country to purchase 90 tons of "fairly traded" coffee in a year. By October 2004, the campaign, "Pour Justice to the Brim: The 90-Ton Challenge," had exceeded its goal by nine tons. Thanks to the 90-Ton Challenge, women began to understand the importance of fair trade and what it means to pay small farmers a fair price for their goods.
Today, Equal Exchange continues that relationship with Women of the Evangelical Lutheran Church in America. Gathered in more than 7,000 congregations in the U.S. and the Caribbean, Women of the ELCA has the ability to make a big difference for small farmers.
Through this partnership, you get access to organic, fairly-traded products at discounted wholesale case prices, ensuring that more of the money you spend on coffee, tea, chocolate and other products reaches the hardworking farmers who actually grow them.
How to Use Fairly Traded

Coffee, Tea & Chocolate

The partnership with Women of the ELCA works with Equal Exchange to bring you high-quality coffee, tea and cocoa products — always paying farmers fairly. You can order over the phone, or by making an account for your congregation or unit on our web store. Make sure to select "Lutheran" from the "Coffee Project" drop down menu during account registration. There are many ways to share these delicious products at church and in your community.
Serve at Coffee Hour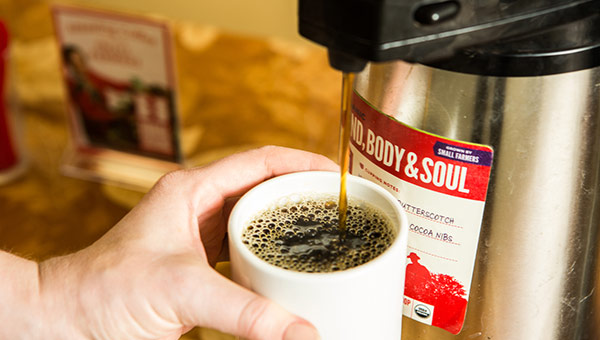 Serve fairly-traded coffee after worship services, or
at meetings or conventionsat other gatherings and eventsin the church office
Learn More
Create your faith-partnership account and shop now >>
Offer Products for Sale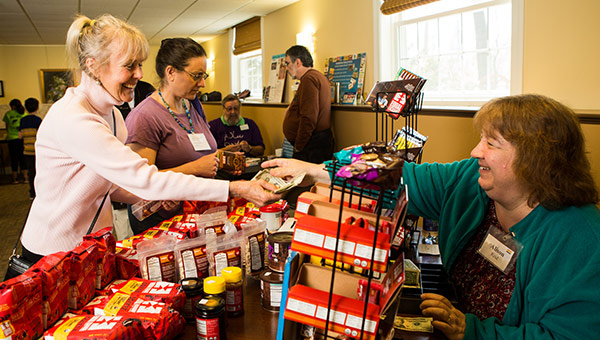 Give your community access to fairly traded products at
Table sales after servicesChristmas bazaarsFundraisers
Learn More
Create your faith-partnership account and shop now >>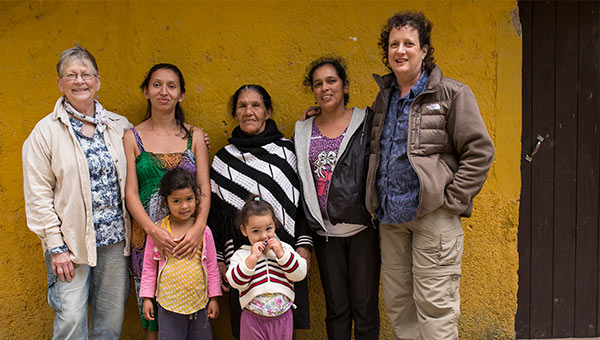 There are other ways to get involved! Start a Buying Club to save money by sharing full cases of coffee, tea and chocolate. Sell Organic and ethically-sourced products at your local Farmer's Market. Or join us on a Delegation to visit coffee farmers.
Best of Our

Resources
Videos
Fair Trade and Community: Watch now >> Women in the Coffee Supply Chain: Watch now >> Why Fair Trade Chocolate Matters: Watch now >>
Take a look at our other Educational Resources here >>
Women of the ELCA's Purpose Statement:

"As a community of women created in the image of God, called to discipleship in Jesus Christ, and empowered by the Holy Spirit, we commit ourselves to grow in faith, affirm our gifts, support one another in our callings, engage in ministry and action, and promote healing and wholeness in the church, the society, and the world."
Visit the Women of the ELCA's website
Order fair trade posters, stickers or pamphlets.
Customer Service
We're Here to Help!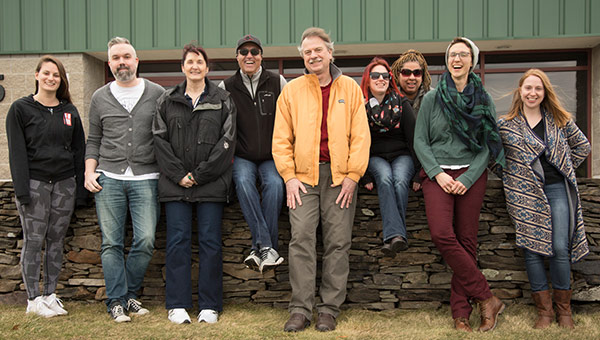 Not sure how much to order? Need a recommendation? Our friendly Massachusetts-based Customer Service Team is standing by to answer all your questions, Monday through Friday from 9-5 EST.
Call us: 774-776-7366
Email us: communityorders@equalexchange.coop