Equal Exchange (EE) works with the Palestinian Agricultural Relief Committee (PARC), a 36 year old NGO created by agronomists and veterinarians to serve Palestinian farmers. EE started working with this group eight years ago after learning about their ground breaking work from American project founder, Tania Maxwell. She accompanied several EE staff members to the West Bank to meet the staff as well as some the farmers in 2011. We've had a close partnership ever since and visited them again in 2017.
The PARC staff is made up of innovators and practitioners who provide technical assistance, financial aid, processing facilities, testing labs, and exporting expertise to farmers who are struggling to grow their crops and to get them to market. PARC assists 41 cooperatives, each made up of anywhere from 20-80 members. In addition to promoting viable and sustainable economic development, PARC has also built community-based organizations in which it tries to instill transparency, accountability, and democracy. PARC also focused many of its efforts on empowering women and youth; it operates several schools which trains young agronomists.
This project is important to EE because our mission is to assist small farmers who reap few of the benefits of the agricultural products that they grow. Palestinians, in particular, have limited ways to support themselves given the occupation. Through forming cooperatives, farmers have been able to lower their processing costs and share best practices for pruning, plowing, and harvesting. PARC assists farmers in all of these areas and helps to supply training. infrastructure, and exporting expertise so critical in the West Bank. PARC also helps to provide social services for women, children and families.
The Palestinian Products offered by Equal Exchange
Equal Exchange now offers three different products from the Palestinian Agricultural Committee (PARC).
Organic Olive Oil: a cold pressed, rich peppery flavor, packed with antioxidants; used for cooking, baking and dipping.
Freekeh: a toasted green wheat which can be cooked and used as a side dish, or used to stuff meats or large vegetables like squash; also used in soups.
Medjool dates: the juiciest dates you'll ever taste with strong caramel notes; used for desserts, snacks, baking, or cooking.
These delicious food products come from small-scale Palestinian farmers in the West Bank who face huge challenges imposed by the occupation: a meager water supply, inspection check-points, prohibitive transport costs, and market restrictions. Add poor quality soil and severe drought caused by climate change, and you have farmers who face monumental difficulties.
Medjool Dates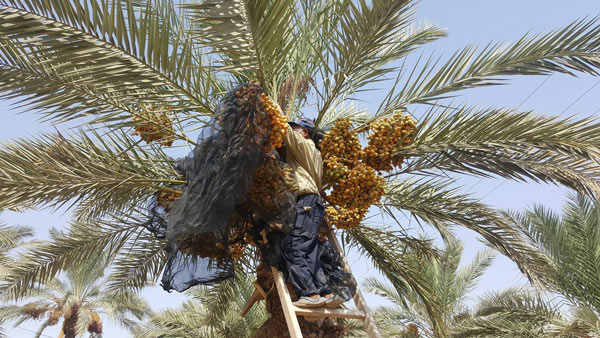 These dates come from small farmers in the Jordan Valley and are processed in a PARC date packaging house, where they are inspected for quality, cleaned, sorted, graded and packaged.

This cooperative was established in early 2000. Water shortages in the area forced farmers to grow crops that could use less water. Medjool dates not only require less water but can grow using the slightly salty water that sits under the reservoirs of fresh water.

Date cooperative membership: 12 farmers

Buy Dates
Freekeh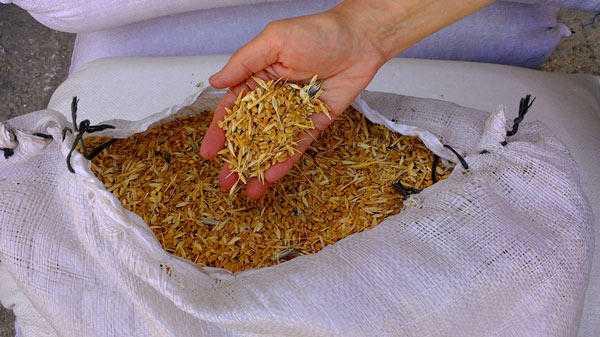 Freekeh is green roasted wheat which is processed by farmers in the field. It's produced by harvesting the wheat early when it's still green. Afterwards it's roasted in open fires in the field, cleaned from the husk, dried and then crushed.

The wheat for the freekeh comes from small farmers in the Jenin area who depend solely on farming to make a living.

Buy Freekeh
Palestinian Olive Oil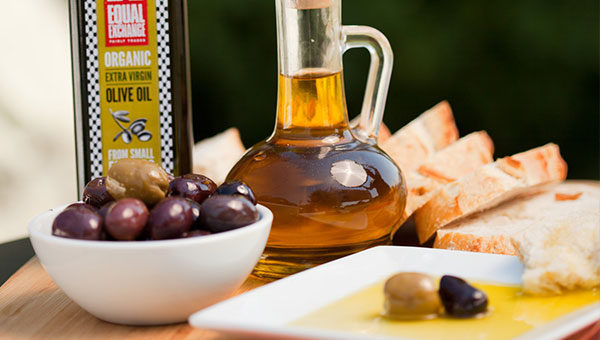 This delicious olive oil is truly a miracle from the Middle East, since olive trees survive and produce fruit for decades under severely arid conditions. The PARC oil has a rich, peppery flavor and is derived from the Nabali olive variety, which is native to the region.

Palestinians have very few ways to support themselves. Small-scale olive farmers, through their cooperatives, have been able to lower the costs for pressing their olives and storing, bottling, and shipping the oil; they also share best practices for pruning, plowing, and olive collection. PARC assists farmers in all of these areas and helps to supply water infrastructure, critical in the West Bank. PARC also helps to provide social services for women, children and families.

Buy Olive Oil Learn More
cooking instructions for grains
Basic Freekeh Cooking Instructions: The ratio of grain to water (or broth) is 1 cup grain to 2 cups water. Add a splash of olive oil and salt to taste. Bring the water and freekeh to a boil, then turn down and simmer for about about 35–40 minutes. Check for texture. If you like it softer, cook a little longer.
delicious

Recipes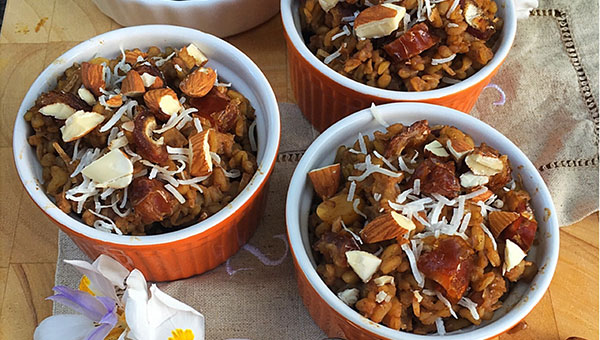 While Palestinians generally add freekeh to their soups and chicken dishes, freekeh makes an excellent and hearty breakfast porridge. This recipe calls for cooking the freekeh in plant milk, and soaking the freekeh in advance quickens the cooking time. The dates and almonds add more sweetness, chewiness and crunch that pairs well with the freekeh.
View the Recipe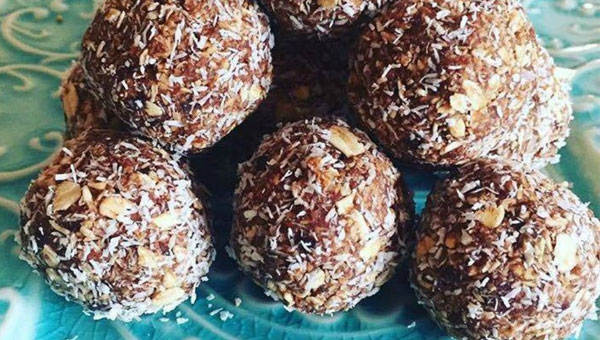 Dates are a great source or magnesium, potassium, and fiber so they pack a nutritional punch alongside their deliciousness. These date truffles reap the nutritional benefits of dates, as well as vitamin E, protein and fiber from the almonds too!
View the Recipe
Looking for more recipes featuring our Palestinian products? You can view them all on our blog:

View All Palestinian Product Recipes
Pictures
See the full collection of photos here.