Around the world, sugar follows a complex and, many times, one-sided supply chain. The most powerful players practice a vertical integration strategy where one company owns the fields, mills, and exportation. This leaves very little room for small sugarcane farmers to enter the market.
We work with several small farmer co-operatives in Paraguay and Costa Rica to supply quality, fairly traded, organic sugar for our chocolate products. Worldwide, many sugar farmer cooperatives are forced to cut special deals with big company mills to make space in their production to process their sugar. Our partner co-operative Manduvira in Paraguay is the first and only organic fair trade sugar co-operative that owns its own mill. Manduvira is a model for equity and transparency in the fair trade sugar supply chain worldwide.
While a step in the right direction from the conventional system, most fair trade sugar is still purchased from the mills, which ultimately reinforcing the farmers' dependency on the mill. Some of the fair trade sugar and sucanat (also known as panela or integral sugar) for our bars is purchased in this method, however with full traceability, which is unheard of in both the conventional and fair trade systems.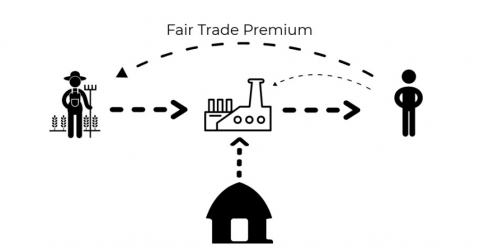 VS.
Equal Exchange uses sugar directly from Manduvira co-operative for its cocoas, chocolate chips, chocolate bars, and sugar packets. This relationship occurs directly through the co-operative who is farmer run and owns their own mill.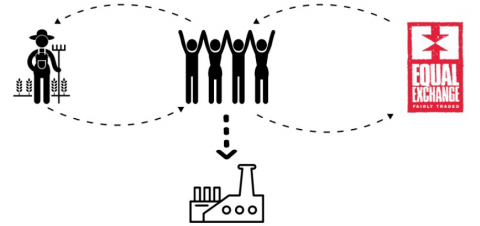 Our Sugar's Journey
Do you know how sugar is made? In the United States and Europe, much of our sugar actually comes from sugar beets. At Equal Exchange, all of our sugar comes from sugarcane. Sugarcane is a perennial grass in the same family as important crops like wheat, corn, and sorghum. The sugarcane goes through an impressive transformation to become the white granulated sugar that as consumers we know and recognize.
Learn more about sugar, from cane to table >
Shop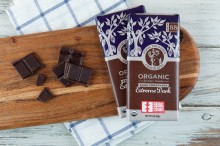 Our delectably sweet sugar makes the perfect complement to bitter cacao. This delicious combination of sugar and cacao is famous in our chocolate bars and hot cocoa lines. Our sugar packets are a high-quality alternative to conventional sugar and make a great addition to a cup or coffee or tea.
Learn More