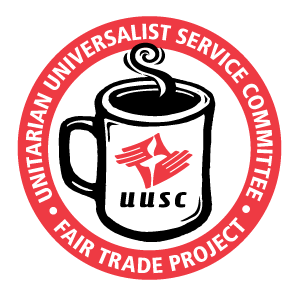 Started in 2001, the UUSC Fair Trade Project is a collaboration between Equal Exchange and the Unitarian Universalist Service Committee to involve more Unitarians in supporting small farmers around the world. Fair trade ensures that farmers are paid a fair price for their goods. Through fair trade, farmers and their families stay on their land and care for the environment. Working in democratically-run cooperatives, small-scale farmers gain control of their own livelihoods and make strides together in organic agriculture and quality control. With the added income from fair trade, farmers invest in education and social services for their communities.
Through the UUSC Fair Trade Project, you get access to Organic, fairly-traded products at discounted wholesale case prices, ensuring that more of the money you spend on coffee, tea, chocolate and other products reaches the hardworking farmers who actually grow them.
How to Use Fairly Traded

Coffee, Tea & Chocolate

UUSC works with Equal Exchange to bring you high-quality coffee, tea and cocoa products — always paying farmers fairly. Congregations as well as individuals get wholesale case pricing by ordering directly from Equal Exchange.

Order over the phone with our Customer Service team at 774-776-7366 or on our web store. Make sure to select "UUSC Coffee" from the "Coffee Project" drop down menu during registration so each purchase you make earns credit for the Unitarian Universalist Service Committee.
Serve at Coffee Hour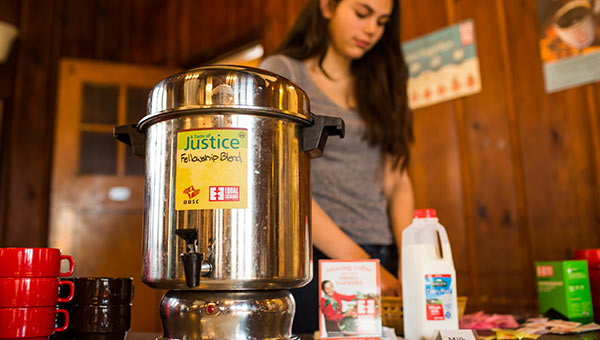 Serve fairly traded coffee after worship services, or
at meetingsat other gatherings and events
Learn More
Create your faith-partnership account and shop now >>
Offer Products for Sale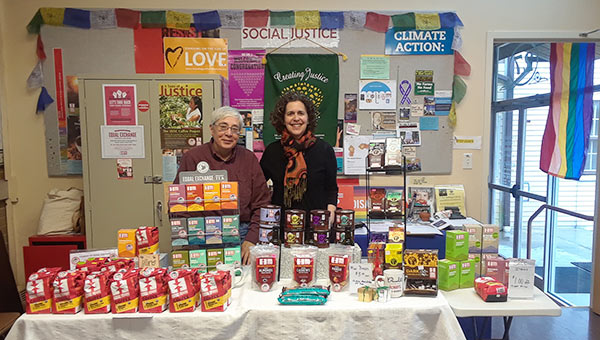 Give your community access to fairly traded products at
Table sales after servicesHoliday bazaarsFundraisers
Learn More
Create your faith-partnership account and shop now >>
Enjoy At Home And Beyond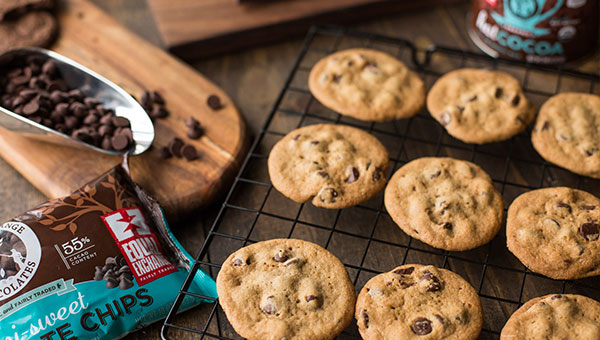 You can order coffee, tea and chocolate that matches your values for personal use at home or in the office. Or, start a Buying Club with your neighbors to save money by sharing full cases of coffee, tea and chocolate.
Best of Our

Resources
Videos
Fair Trade and Community: Watch now >> Women in the Coffee Supply Chain: Watch now >> Why Fair Trade Chocolate Matters: Watch now >>
Take a look at our other Educational Resources here >>
Meet the

Unitarian Universalist Service Committee

The Unitarian Universalist Service Committee (UUSC) is a nonsectarian human rights organization powered by grassroots collaboration. They work anywhere rights are threatened — by natural disasters, armed conflicts, genocide, forced migration, and systematic injustice.
Buy Equal Exchange fair trade products for your home, as gifts or by the case at wholesale prices for your congregation through Equal Exchange's webstore. For every pound fairly traded coffee, tea, chocolate, and other products you buy through the UUSC Fair Trade project, $0.20 is donated to a Small Farmer Fund. In addition to supporting the farmer coops that supply Equal Exchange's products, UUSC uses the Small Farmer Fund to build sustainable livelihoods and advance human rights of other cooperative groups, particularly the rights of women, youth, and indigenous people. That Fund amounted to $8,209.77 in 2019 and went to Fundacion entre Mujeres. Fundacion entre Mujeres is 300-member strong cooperative of women farmers working to promote sustainable farming, revive traditional agricultural knowledge, and end gender-based violence in Nicaragua. Together, they empower women by supporting them to become land owners and training them to grow and sell their own coffee, hibiscus, and honey for a fair wage. They also support women who have experienced gender-based violence, which is prevalent in Nicaragua and often treated with impunity.
Visit the UUSC website
Order UUSC Fair Trade Project brochures.
Customer Service
We're Here to Help!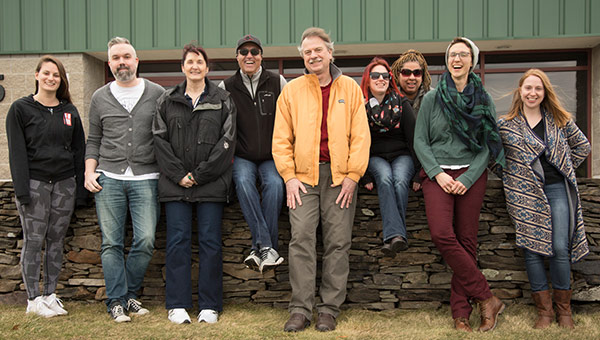 Not sure how much to order? Need a recommendation? Our friendly Massachusetts-based Customer Service Team is standing by to answer all your questions, Monday through Friday from 9-5 EST.
Call us: 774-776-7366
Email us: communityorders@equalexchange.coop