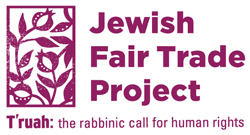 Started in 2014, the Jewish Fair Trade Project is a partnership between Equal Exchange and T'ruah: The Rabbinic Call for Human Rights. The partnership assists Jewish institutions and individuals in purchasing kosher and Fair Trade coffee and chocolate while supporting Jewish communal efforts to end modern-day slavery and to support worker justice. Organizations can purchase these products at discounted wholesale prices for their use, as well as for fundraising.
How to Use Fairly Traded

Coffee, Tea & Chocolate

Equal Exchange brings you high-quality kosher coffee, tea and cocoa products — always paying farmers fairly. You can order over the phone, or by making an account for your temple or organization on our web store. Once you're logged in, you'll see the wholesale pricing you're entitled to. There are many ways to share these delicious products in your community.
Best of Our

Resources
Videos
Fair Trade and Community: Watch now >> Women in the Coffee Supply Chain: Watch now >> Why Fair Trade Chocolate Matters: Watch now >>
Take a look at our other Educational Resources here >>
Meet

T'ruah: The Rabbinic Call for Human Rights
T'ruah brings a rabbinic voice and the power of the Jewish community to protecting and advancing human rights in North America, Israel, and the occupied Palestinian territories.
As part of the Jewish Fair Trade Project, the Small Farmer Fund is one way that Equal Exchange and Jewish congregations work together to support small farmer projects in coffee growing regions around the world.
For each pound of fairly traded coffee and chocolate congregations purchase through the Jewish Fair Trade Project, $0.15 cents per pound goes to the Jewish Fair Trade Project Small Farmer Fund. That Fund amounted to $777.84 in 2017 and is used to educate the Jewish community about the positive impact of fair trade. The Project conducts an annual campaign with Equal Exchange, linking the issue of trafficked child labor to Passover (a Jewish holiday celebrating the time of liberation); this includes Haggadah supplements, other readings, recipes, as well as the offering of Kosher for Pesach chocolate.
Visit the T'ruah website
Order Jewish Fair Trade Project stickers or pamphlets for your congregation.
Customer Service
We're Here to Help!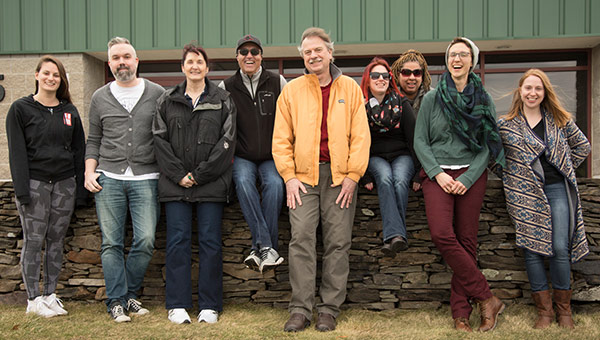 Not sure how much to order? Need a recommendation? Our friendly Massachusetts-based Customer Service Team is standing by to answer all your questions, Monday through Friday from 9-5 EST.
Call us: 774-776-7366
Email us: communityorders@equalexchange.coop
Sign Up to Get Started
Want information about how you can get involved with Equal Exchange and The Jewish Fair Trade Project? We'll send you an introductory mailer, and add you to our biweekly newsletter to share farmer stories, updates, and coupons.