IMPORTANT NOTICE: Equal Exchange is closely monitoring COVID-19 developments in order to keep our community as safe as possible. At this time, we're still shipping orders as usual. Before you place your order, please read our full notification, which includes information about selecting an appropriate shipping address. Read More >>
Welcome! Equal Exchange's directly and equitably traded products connect you with the people who grow your food: small-scale farmers. Your involvement makes all the difference. Our Interfaith program for congregations offers wholesale case pricing and resources to help make it easy. This page is a destination for program ideas, videos and stories to share with your congregation.
New? Sign up here
If you're new, sign up below to get information that will help you bring Equal Exchange products to your congregation, at a wholesale case rate.
How to Use Fairly-Traded

Coffee, Tea & Chocolate

We're proud to bring you high-quality coffee, tea and cocoa products — always paying farmers fairly. You can order over the phone, or by making an account for your church on our web store. Make sure to select your denomination under "Coffee Project" — each purchase you make earns credit for your partnership. And you'll save every day when you order by the wholesale case. There are many ways to share these delicious products with your faith community.
Serve Coffee and Tea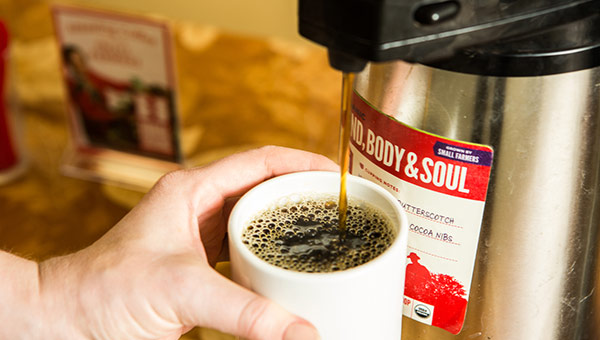 Serve fairly-traded coffee after worship services, or
at meetingsat other gatherings and events
Learn More
How to encourage a switch to EE >>
Register your congregation and shop now >>
Offer Products for Sale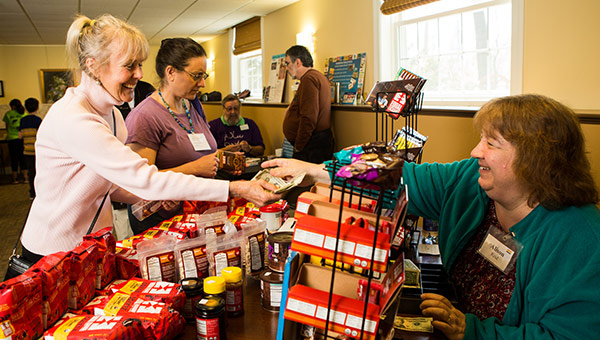 Give your community access to fairly-traded products at
Table sales after servicesHoliday bazaarsFundraisers
Learn More
Register your congregation and shop now >>
Start a Buying Club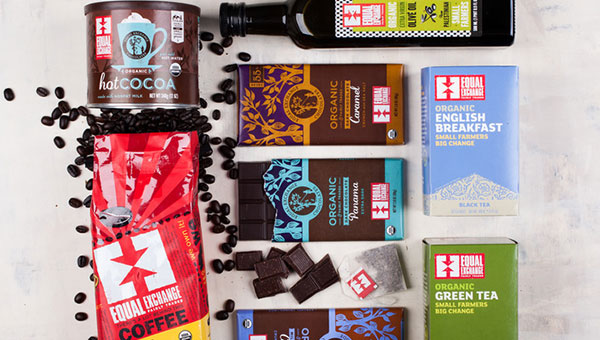 Congregation members can share cases of products while building community as well as alternative supply chains.
Learn More
Our Best

Resources
Plan Your Order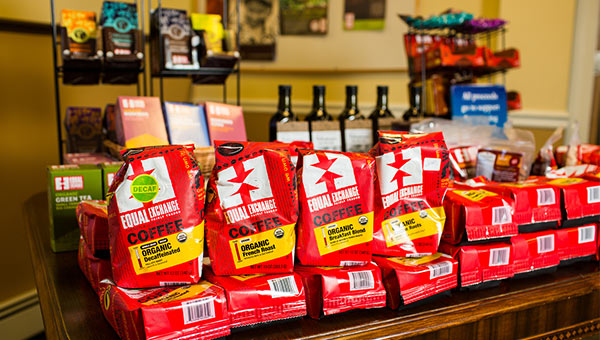 These tools to view and share will introduce you to our full line of products and help you place your order.
Price List
How To Order
Register your congregation and shop now >>
Spread the Word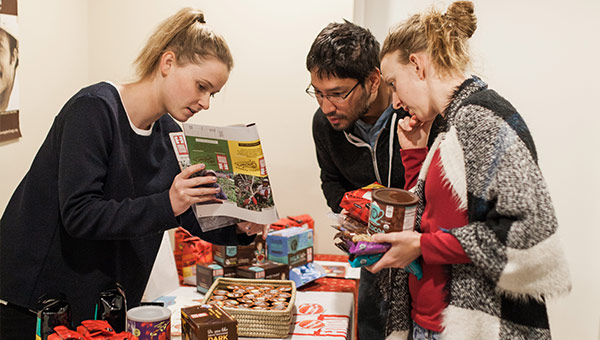 Get your community on board. Order materials, like pamphlets and posters, to promote equitable trade..
Free Materials
Videos and Educational Tools
Explore more tools here >>
How Can We help?
Whether you have questions about our products or need some personalized help placing an order, our friendly, Massachusetts-based Customer Service Team is here to assist you!

Looking for More Information?
Do you want to learn more about equitable trade and the farmers we partner with? Want product details? Need tips for using fairly traded coffee, tea and chocolate in your community?
Learn About Farmer Partners >>
Read the FAQs >>
Coffee Brewing Tips and Instructions >>