NOTICE ABOUT COVID19: Equal Exchange is closely monitoring COVID-19 developments in order to keep our community as safe as possible. At this time, we're still shipping orders as usual. Before you place your order, please read our full notification, which includes information about selecting an appropriate shipping address. Read More >>
A fundraiser that supports your own community while promoting a more equitable, sustainable and democratic food system. Below are 3 options to accommodate the needs of your group. We've discontinued our Catalog Fundraiser program.
Chocolate Bar fundraiser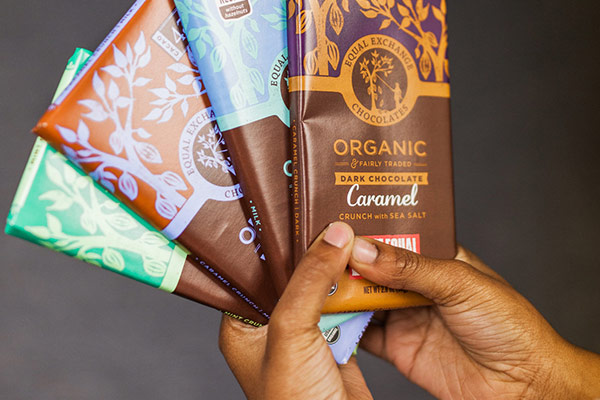 Raise 50% profits by selling a variety of 4 of our best-selling chocolate bars for $5 each. Purchase your desired number of cases of chocolate bars at wholesale case prices and sell them to friends, family and neighbors. Use a sell-sheet that describes the options and helps you promote your fundraiser's specific details with a customizable announcement flyer.
Instructions for Organizer >>
Instructions for Participants >>
Sell-sheet/Customizable Flyer >>
Pre-order fundraiser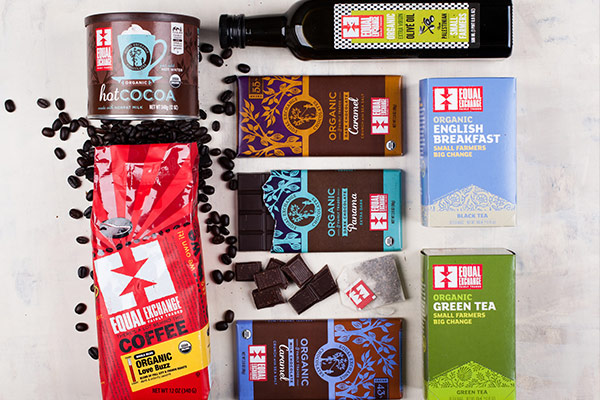 You decide which products you will offer for sale from our wholesale case list. Choose each product's mark-up that will help you achieve your fundraising goals. Take individual orders for products from your community while collecting money from those who ordered. Round up to the case minimum for each product ordered and place one master order with Equal Exchange. The entire order ships to a single location then the organizer coordinates product distribution. Read full instructions, product suggestions and get tips here.
FarmRaiser Option (for schools)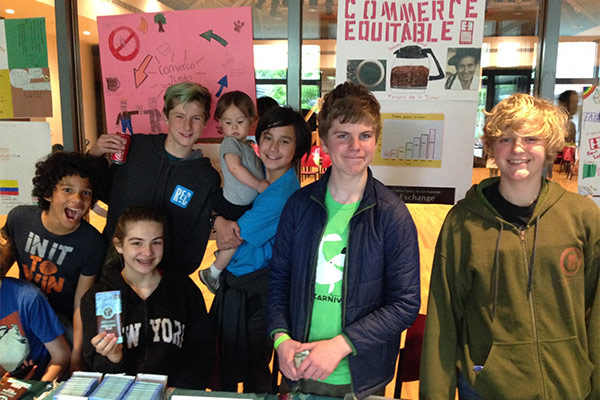 We are working with a third party called Farmraiser who has a platform that will help with order taking and payment collection- especially helpful during this time of social distancing. FarmRaiser is an online ordering tool to help fundraising participants to choose from a selection of 4 different chocolate bars and 2 coffee options. Orders and payments are collected and tallied via the platform, rounding up to the full case pack. A master order placed and sent to 1 address for the fundraising organizer to parcel out and distribute locally. Learn more about the Farmraiser program and sign up here.
Tools To

Teach About Fair Trade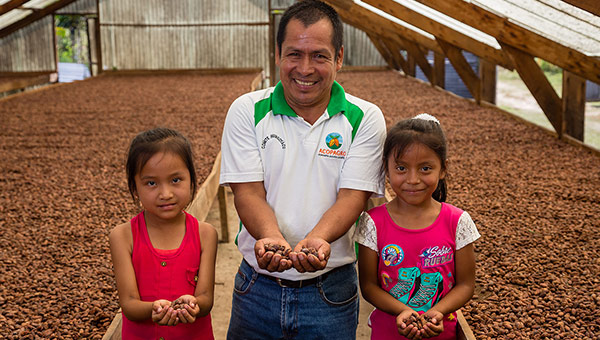 Presentations, infographics, and lesson plans to help you teach your kids about where our food comes from.
Materials
Frequently Asked Questions
Ordering FAQs
Is there a minimum order?

There is no minimum order but you must order by the full case. Chocolate bars are sold in cases of 12 and most coffee, tea, cocoa and olive oil come in cases of 6.




What is the turnaround time between placing our order and receiving it?

You will receive your order within 10 business days.




How much does shipping cost?

Please visit this web page for Equal Exchange's shipping fees and more information.



Misc. FAQs
Do you have educational resources for teachers?

Yes, our curriculum for grades 4 – 9, Win Win Solutions: An Introduction to Fair Trade and Cooperative Economics, is available online to download one unit at a time. You can find additional educational resources on our For Your Classroom page or on our Pinterest board.