IMPORTANT NOTICE: Our current fundraising catalog expires on April 30, 2020 and you must submit your final master order form on or before that date or it cannot be processed.
NOTICE ABOUT COVID19: Equal Exchange is closely monitoring COVID-19 developments in order to keep our community as safe as possible. At this time, we're still shipping orders as usual. Before you place your order, please read our full notification, which includes information about selecting an appropriate shipping address. Read More >>
Thank you for supporting authentic fair trade and looking for ways to raise money for your group while helping small-scale farmer co-ops around the world.
For the past 15 years, we've offered a traditional catalog fundraising program. As technology has advanced, catalog fundraising has become less popular, so we have decided to end our catalog program as of April 30, 2020, and reimagine a new fundraising program starting this fall. Stay tuned for details on our new fundraising program in the months to come.
If you'd like to do an Equal Exchange fundraiser without catalogs, you can run one on the online platform created by FarmRaiser.
Learn More About Online Fundraising
If you'd like to learn more about fundraising opportunities, sign up below.
catalog fundraising

PROGRAM ENDS APRIL 30, 2020
Collect and Tally Orders
Submit Master Order Form (Submit before 4/30/2020)
Receive Order (within 10 business days)
Check and Distribute Products
our

resources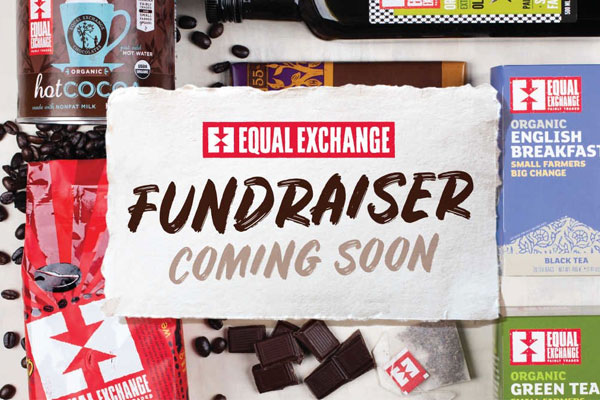 Creative and consistent promotion of your fundraiser is integral to its success. We have the tools to help you!
Tools
tools to

TEACH ABOUT FAIR TRADE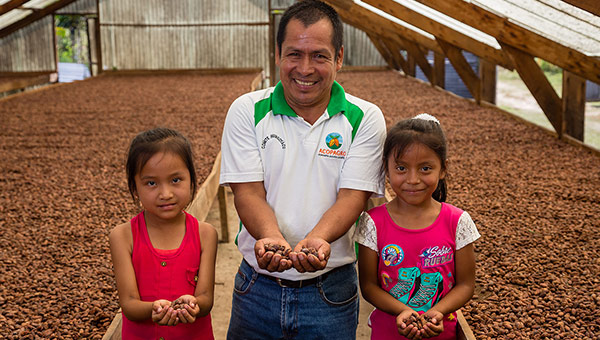 Presentations, infographics, and lesson plans to help you teach your kids about where our food comes from.
Materials
Frequently Asked Questions
General FAQs
Does Equal Exchange still offer a Catalog Fundraising Program?

No. In 2020, the fundraising catalog program ended.




How can I fundraise with Equal Exchange?

You can set up your own Equal Exchange fundraising program with Table Sales or on an online platform created by FarmRaiser.




What kind of profit margin does Equal Exchange offer?

For event and table sales, you choose the retail prices and your profit margin! We recommend selling your products at 1.5x the cost that you purchased them for.




Can I receive samples to share with my group?

To get samples, you may purchase full cases of Equal Exchange products from the webstore or by calling Customer Service at 774-776-7366. You can sample a few, then sell the rest in your fundraiser.




Do you offer promotional materials to help our group sell?

Yes! Find helpful tips for your fundraiser in the "Our Resources" section.




Can we fundraise year-round?

You can fundraise with Equal Exchange any time of year. *Please note that shipping chocolate when temperatures are 70 degrees or more may incur an extra $10.00 insulation fee.




Can we run an online fundraiser?

Equal Exchange products are available on a program called FarmRaiser, an online option for promoting, organizing and tracking a local fundraiser. Your supporters can place orders for Equal Exchange products on your group's customized online marketplace, and we'll ship them all to the organizer for distribution. Click here to learn more >>




I have a small group or am an individual. Can I still do this fundraiser?

Yes — we are happy to accommodate small groups and individuals. When everyone is motivated to participate, small groups can be very successful!s



Ordering FAQs
Is there a minimum order?

There is no minimum order.




What is the turnaround time between placing our order and receiving it?

You will receive your order within 10 business days.




How much does shipping cost?

Please visit this web page for Equal Exchange's shipping fees and more information.



Misc. FAQs
Do you have educational resources for teachers?

Yes, our curriculum for grades 4 – 9, Win Win Solutions: An Introduction to Fair Trade and Cooperative Economics, is available online to download one unit at a time. You can find additional educational resources on our For Your Classroom page or on our Pinterest board.