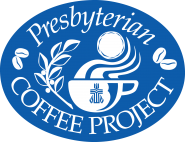 Started in 2001, The Presbyterian Coffee Project offers a special link between congregations and communities around the world. Churches can now reach out to neighbors overseas, not only with the prayers and offerings we give, but with the goods and products we purchase. A warm cup of coffee (or tea) in our hands is perhaps the most tangible daily connection we have with farmers around the world. It represents warmth, hospitality, fellowship, hard work and life's pleasures, both fine and simple.
Through the Presbyterian Coffee Project, you get access to Organic, fairly-traded products at discounted wholesale case prices, ensuring that more of the money you spend on coffee reaches the hardworking farmers who actually grow it.
How to Use Fairly-Traded

Coffee, Tea & Chocolate

The Presbyterian Coffee Project works with Equal Exchange to bring you high-quality coffee, tea and cocoa products — always paying farmers fairly. You can order over the phone, or by making an account for your church on our web store. Make sure to select "PC USA Project" from the "Coffee Project" drop down menu during registration — each purchase you make earns credit for the Presbyterian Hunger Program. There are many ways to share these delicious products at church and in your community.
Serve at Coffee Hour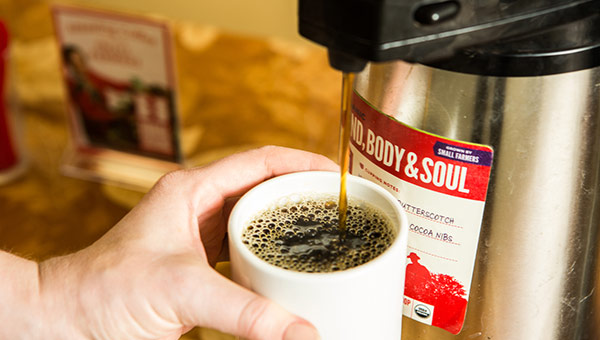 Serve fairly-traded coffee after worship services, or
at meetingsat other gatherings and eventsin the church office
Learn More
Create your faith-partnership account and shop now >>
Offer Products for Sale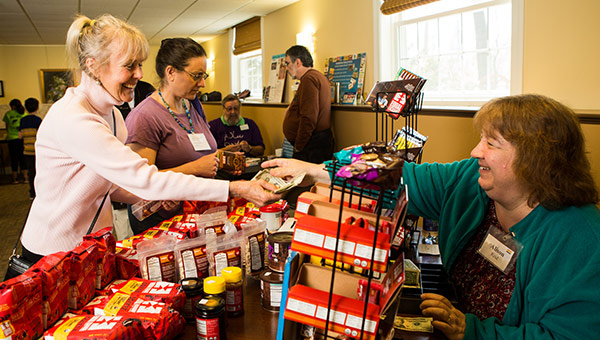 Give your community access to fairly-traded products at
Table sales after servicesChristmas bazaarsFundraisers
Learn More
Create your faith-partnership account and shop now >>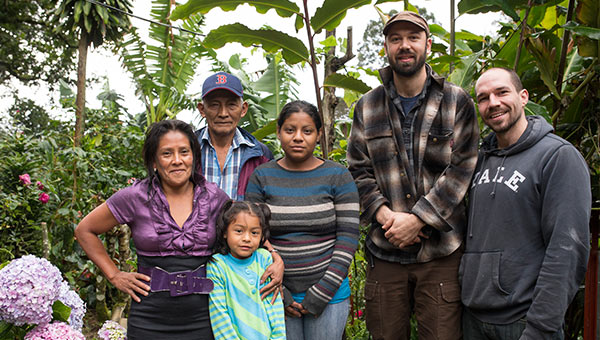 There are other ways to get involved! Start a Buying Club to save money by sharing full cases of coffee, tea and chocolate. Sell Organic and ethically-sourced products at your local Farmer's Market. Or join us on a Delegation to visit coffee farmers.
Best of Our

Resources
Videos
Fair Trade and Community: Watch now >> Women in the Coffee Supply Chain: Watch now >> Why Fair Trade Chocolate Matters: Watch now >>
Take a look at our other Educational Resources here >>
Meet the

Presbyterian Hunger Program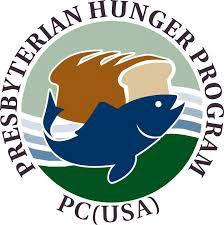 Fighting hunger is at the heart of the Presbyterian understanding of mission. Jesus fed the hungry and told his disciples to do the same. Yet, we know that hunger is an extremely complex phenomenon with economic, political and social causes. The national Presbyterian Hunger Program celebrates the vital work of local congregations and we complement it by doing "root cause" work to help address the underlying questions of why people are hungry in order to reduce ongoing hunger.
As part of the Presbyterian Coffee Project, the Small Farmer Fund is one way that the Presbyterian Hunger Program, Equal Exchange and PC(USA) congregations work together to support small farmer projects in coffee growing regions around the world.
For each pound of fairly traded coffee, chocolate, tea, and fair foods Presbyterians purchase through the Coffee Project, 15 cents per pound goes to the PCUSA's Small Farmer Fund. That Fund amounted to $9,475.68 in 2019.
Small Farmer Funds are helping to fund a program with the Civil Society for Poverty Eradication (CISCOPE) in Nigeria. The project supported 200 farmers households (HH's) that will be purposively targeted in the Demsa Local Government Area (LGA) of Adamawa State. Those targeted will be clustered into five persons per group bringing the total number to 40 groups. Each group of five will receive one water pumping machine for irrigation farming; 10kg of rice seedling and vegetable seedlings such as amaranths and okra.
These beneficiaries will be supported with trainings on best farming practices for the aforementioned crops. It is important to accomplish the above activities because it will help the beneficiaries' kick-start their livelihoods recovery process. CISCOPE experience working in the area and in the sector will be used in sensitization of beneficiaries on both project objectives and Presbyterian Hunger Program. The project monitoring and post distribution will be used to ensure that the project is on course and ensures quality delivery on all the project objectives.
Visit the Presbyterian Hunger Program's website
Order Presbyterian Coffee Project brochures for your congregation.
Customer Service
We're Here to Help!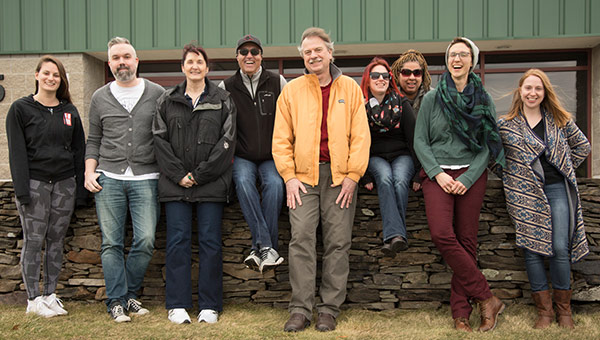 Not sure how much to order? Need a recommendation? Our friendly Massachusetts-based Customer Service Team is standing by to answer all your questions, Monday through Friday from 9-5 EST.
Call us: 774-776-7366
Email us: communityorders@equalexchange.coop