Thank You!
Thank you to all for participating in our 2019 summit. This was an incredibly powerful and inspiring summit and we thank each and everyone of you for your role in making it so special. We were blown away by the care, participation and curiosity attendees brought forth over our two days together and are looking forward to capturing that energy for years to come.
Interested in learning more about the summit? Looking to get more deeply involved this community?
Please mark your calendars for the following working group dates:
Wednesday September 11th 7pm EST
Wednesday October 9th 7pm EST
Wednesday November 13th 7pm EST
Quotes from the 2019 Citizen-Consumer Summit
I thoroughly enjoyed getting to meet people passionate about real food.
I really loved the diversity of the attendees, diverse in interests, concerns, age and ethnicity. There are so many angles from which one can look at social and food justice. Attending really expanded my views, and I learned a lot about coffee and spices as well. Altogether, a very enriching and inspiring experience.
Occasionally, you attend an event for lack of a better thing to do on a weekend. It's free and you missed the place where the event takes place. (You went to school in New England.) Then that event alters how you view consumerism and you are inspired to be a better member of the insanely consumerist society. You simply want to do better.
A weekend of eating maybe a little too much chocolate and dried mango and getting to connect with like-minded people working hard for a better, fairer food system. Working for equal, fair food gets tiring. This weekend is a reminder of how far we have come in achieving these goals. It rejuvenates us and revitalizes motivation to continue fighting!
I enjoyed running for a board position, that was so much fun. As always, there were interesting conversations and workshops to attend. But oddly, my computer failed during last year's summit and this one too, so that distracted me a bit.
I have always been an Equal Exchange fan, but every time I attend an event put on by Equal Exchange I am even more humbled and enthusiastic about the mission and the great work that is being done to promote REAL fair trade in a way that matters. I am telling more and more people everywhere I go about why they should buy and promote Equal Exchange coffee and chocolate especially, but about the company in general and the other products. The fact that it is a worker owned co-op is important for people to know and understand the impact. I am excited that the board is opening up spots for consumers, too.
Very engaging filled with so many people that are like-minded.
An intensive and enlightening congress on an urgent theme: Fair Trade.
Finding like minded people who are interested in getting the best out of life, open to learning about alternatives , and who are ready to see and understand the issues while ready to take some action to create space for conversation about best practices for getting more people involved has been the best part of the summit for me!
The Action Forum is really starting to feel like a community, and one which is doing something worthwhile
It was a great and worthwhile use of my time. The informational sessions were informative.
I have always had a great respect for Equal Exchange and its mission. Attending the Summit served to enhance my already active experience with Equal Exchange. Having a clearer knowledge of Fair Trade practices enables me to embrace and disseminate these values more decisively.
Truly inspiring and invigorating. What an amazing group of people…
Thank you Equal Exchange for providing such an engaging and inspiring experience to join others in a common struggle for fair trade and economic justice! It was an immense pleasure to gather with like-minded folks who are doing great work in their communities. I hope to attend this in the future as the movement grows! Keep up the amazing work you do everyday!
It was truly inspiring to be surrounded by people enthusiastic about this alternative business culture. The summit was a breeding ground for rich discussions focused on difficult realities, and possible solutions. I was very grateful to get to know more about EE's history and vision for the future.
We are excited to announce our keynote speaker for this June, Santiago Paz López. Santiago is the export manager at Norandino Cooperative (formerly Cepicafe) located in the Piura region of Peru. What started out as a small group of coffee growers in the mountains of Peru has grown into a cooperative that produces far more than just coffee today.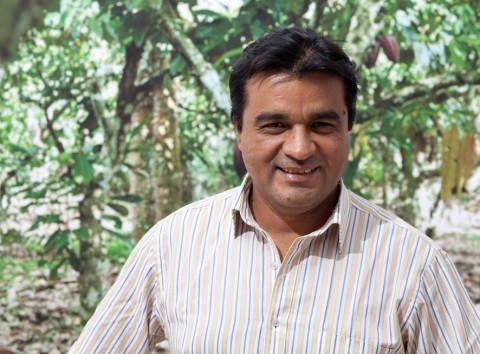 "I believe the market is the most important. You must start from the reality of your producers. Most of them live in extreme poverty. The most important thing for them is to generate an income. They are busy surviving from day to day: what do we eat today, what do we eat tomorrow. The market can change matters"- Santiago Paz López
We are excited to share with you two exciting presenters at this years' Citizen-Consumer Summit. You may have heard, this year we are asking our base to engage in two solidarity campaigns, Behind the Barcodes led by OXFAM and the Food and Agribusiness Moratorium and Antitrust Review Act led by the Organization of Competitive Markets. We admire both of these organizations and are excited to have leaders share their work this June that addresses issues in the food system.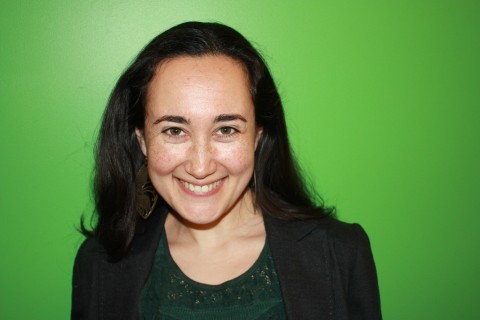 Sarah Zoen
is a Senior Advisor with Oxfam America's Private Sector Department based in Boston. She leads on improving gender equality in corporate policies and practices, manages Oxfam's community-based human rights impact assessment initiative (COBHRA), and manages the relationship with Whole Foods and Amazon for the Barcodes Campaign. In her 12 years at Oxfam, Sarah held roles promoting farmworker and immigrant rights as well as working with Oxfam's country offices on private sector engagement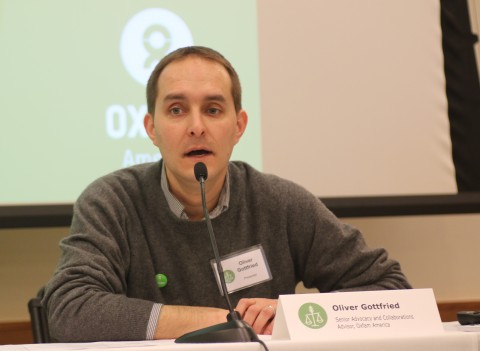 Oliver Gottfried
serves as the Senior Campaign Strategist at Oxfam America. He oversees Oxfam's campaigning on food issues, working to build a better food system, one that produces enough for a growing population and empowers poor people to earn a living and feed their families. He previously led Oxfam's campaign to improve working conditions and wages for America's 250,000 poultry processing workers. Prior to coming to Oxfam America, he spent 14 years leading campaigning and advocacy work for political campaigns and labor unions across the United States. He received his undergraduate degree from Haverford College.
Joe Maxwell
is a fourth generation hog farmer from Missouri. He has served his state as a state representative, state senator, and Lt. Governor. Joe began his political career as a campaign staffer for several legislative and statewide races. As a legislator, he passed many bills that supported value-added agriculture projects and programs for family farmers and their traditional animal husbandry practices while working against large-scale, multi-national industrialized farms. In 2016, he successfully defeated the so-called "Right to Farm" in Oklahoma, an effort by multi-national corporations to gain fundamental constitutional rights so they could exhibit their power over family farmers and destroy the rural way of life.
Today, as the Executive Director of the Organization for Competitive Markets, Maxwell works to fight to keep markets open for family farmers and independent ranchers. His experience has set him on a course to break the lock industrial agriculture has on the various agriculture markets where 4 transnational corporations control as much as 82% of the market. He understands this heavy market concentration denies workers, farmers and ranchers their opportunity to share in the America's prosperity they help build and that an inclusive economy must be restored if America is to gain its full potential.
Please RSVP is now closed.