In 2013 we partnered with pioneering farmer cooperatives in Mexico to establish a supply chain for Fairtrade, organic avocados. Our farmer partners are located in Michoacán, Mexico, considered the 'avocado capital of the world'. Working together, they circumvent a largely consolidated and volatile industry to provide U.S. avo-lovers with the popular fruit.
Avocado Producer Partners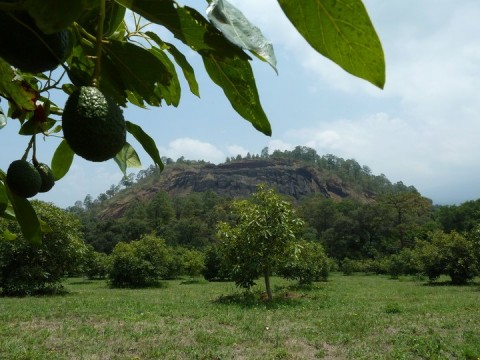 Two small-farmer cooperatives in Michoacán, Mexico export directly to Equal Exchange. Farmer cooperatives are groups of small-farmers that have come together to collectively operate their businesses at a larger scale. They share resources, capital and knowledge - and democratically elect their leadership. Cooperatives are ideal for farmers because they allow for retained ownership of their land and business decisions, and the opportunity to access and compete on larger markets. In addition to being small-farmer, cooperative-led all our farmer partners are certified organic and Fairtrade.
Learn more about PRAGOR and PROFOSMI's history, members, region and premium projects