The banana industry is infamous for unfair labor practices, dangerous working conditions, and perpetuation of global inequalities. Equal Exchange envisioned a total departure from this system when it first ventured into fresh produce in 2006 with bananas. Our premium bananas are grown by three small farmer cooperatives in Ecuador and Peru. Through democratically organized co-ops, farmers leverage collective resources and obtain access to global markets - maintaining agency over their business, land, and livelihoods.
Banana Producer Partners
Equal Exchange works directly with three small farmer cooperatives in Peru and Ecuador: AsoGuabo, APOQ, and AVACH. Farmer cooperatives are groups of small farmers that have come together to collectively operate their businesses at a larger scale. They share resources, capital, and knowledge, democratically electing leadership and collectively making decisions. In addition to being small farmer cooperative-led, all of our farmer partners are certified organic and Fairtrade.
Learn more about the three cooperatives' history, members, and premium projects.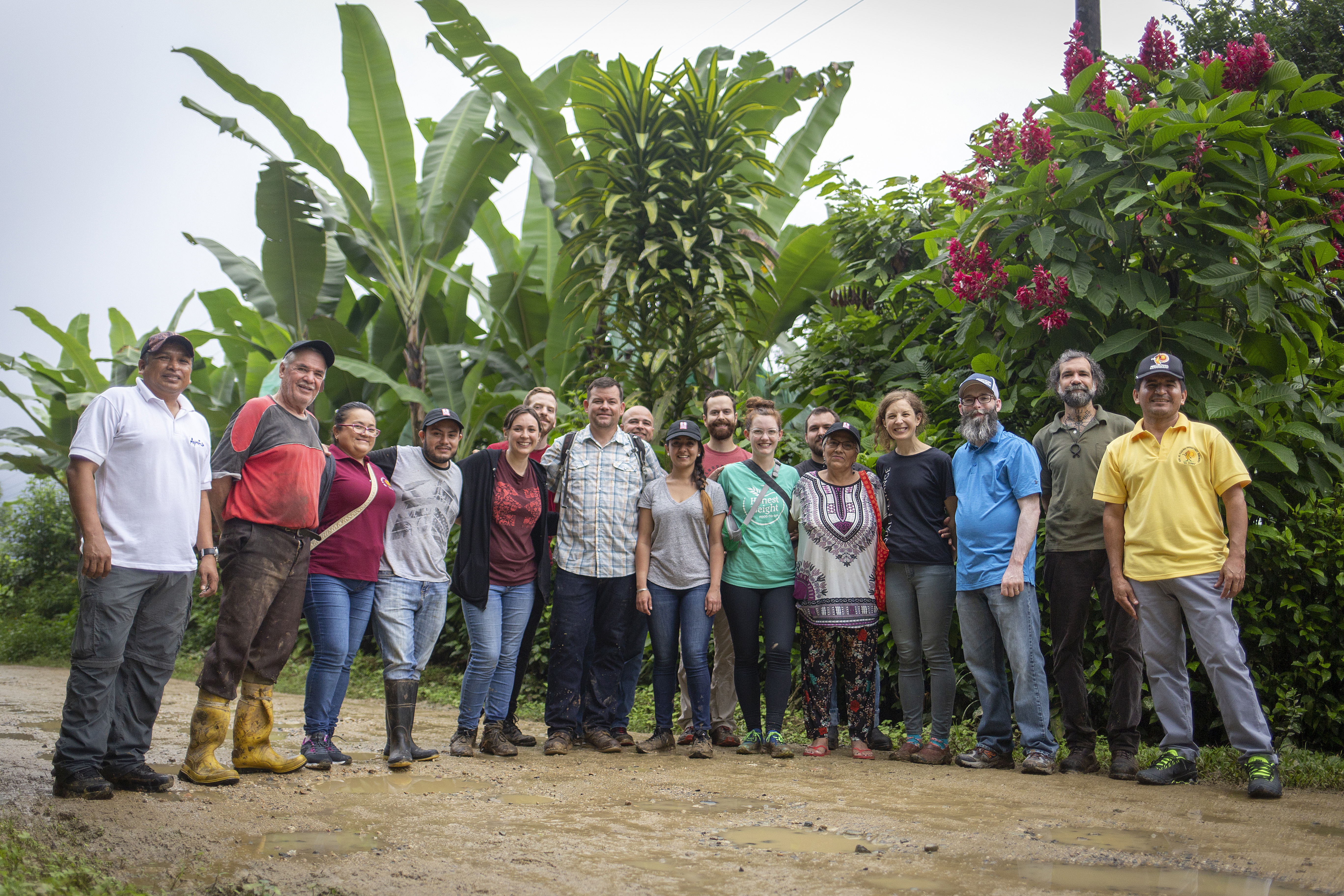 2019 Delegation Visit
AsoGuabo is considered a pioneer in the Fairtrade banana movement. For over 20 years, this cooperative based in el Guabo, el Oro, Ecuador has produced top-quality bananas while blazing a trail for democratic organizations, locally-led community development work, and advocacy for rural communities.
Premium Project Highlights: Improvement of farms: adding cables, cemented lines, packhouses, bridges, biofábrica: creating "bioles" using microorganism for soil health, grants made to local educational foundations, healthcare expansion.

Learn More
APOQ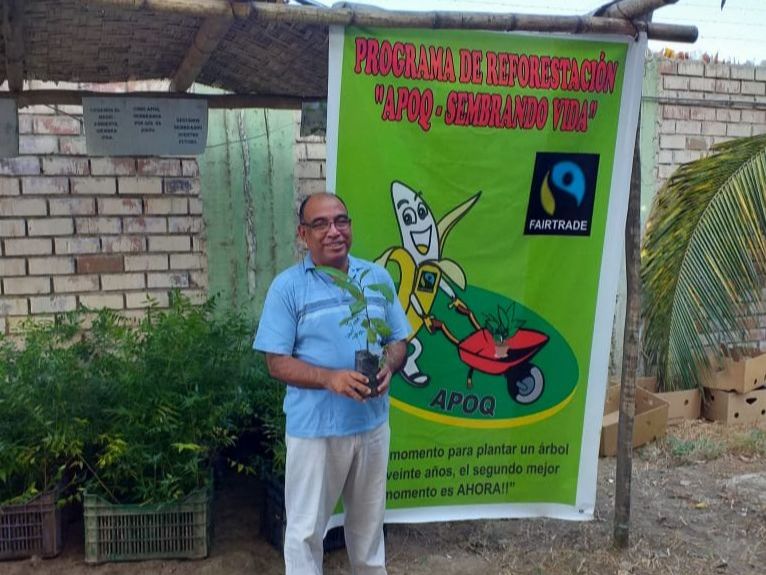 (Asociación de Pequeños Productores Orgánicos Querecotillo) is a cooperative of 593 small farmers producing organic bananas in Northern Peru. Founded in 2002, APOQ helped spark the small-farmer banana movement to export directly in the region. It has since become an important organization for banana farmers with, on average, around 1.6 acres each. APOQ has received local accolades such as the Premio Maray - INCAGRO al Plan de Negocios Innovador (Innovative Business Award from Peru's National Institute for Agricultural Training).
Highlighted Premium Project: reforestation initiatives in Querecotillo.
AVACH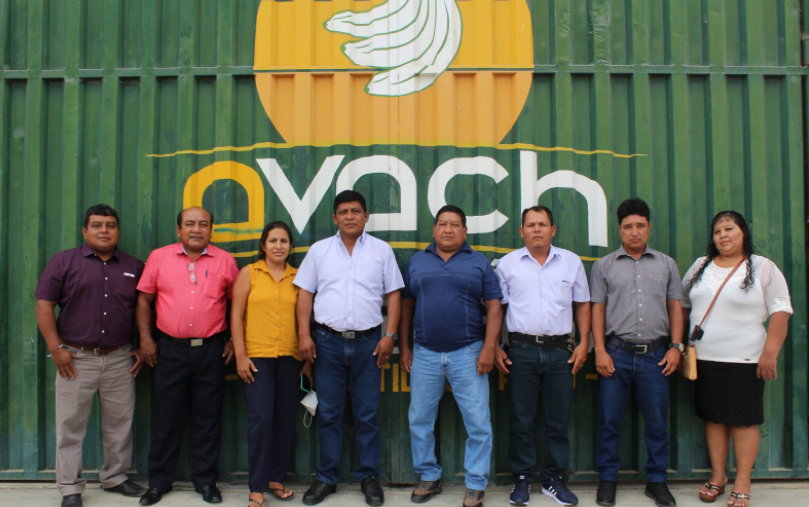 (Asociación Valle del Chira) has been exporting organic bananas for over 15 years to the European market, but their partnership with Equal Exchange marks their first experience exporting to North America. AVACH sold their first U.S.-bound container to Equal Exchange in 2020, a joyful highlight of an otherwise difficult year for everyone.

Highlighted Premium Project: Construction of a computer lab for an educational institute.

Read More
Recommended banana readings
Koeppel, Dan. Banana: the Fate of the Fruit that Changed the World
Jones, Geoffrey and Marcelo Bucheli. "The Octopus and the Generals: The United Fruit Company in Guatemala" (Harvard Business Case)
Bitter Fruit: The Story of the American Coup in Guatemala by Stephen Schlesinger and Stephen Kinzer
In the Shadows of State and Capital: The United Fruit Company, Popular Struggle, and Agrarian Restructuring in Ecuador, 1900–1995 by Steve Striffler