What's new about raising money with FarmRaiser?
Make your fundraiser extra efficient and simple by moving it all online! This year, Equal Exchange has partnered with the FarmRaiser platform to bring you the easy program you've asked for. Instead of passing around paper catalogs, fundraising participants share information about our delicious fairly traded products with supporters through email and social media. Supporters place their orders directly on your online market — customized for your school or group — and they pay on the spot.
The FarmRaiser platform helps fundraising organizers like you manage every detail of your fundraising campaign, from getting started through wrap-up. You can use special marketing and tracking tools to maximize your success. This is an alternative to our traditional catalog fundraising program. Read on for help choosing the right option for your group.
Please note that at the end of your FarmRaiser campaign, your order will be rounded up to the nearest wholesale case. (Example: If your supporters purchase a total of four bags of Breakfast Blend, you will be invoiced for and sent a full case of six bags.)
What's the same as always?
The products you'll offer are the same fairly traded and organic best-sellers. They still come directly from Equal Exchange for maximum freshness. Though your supporters can order online, the program was designed with your local community in mind. We'll compile each supporter's individual order and send it all in a single shipment, so that you can pass products out to family, friends and neighbors.
It's fast and free to get started. Kick off your campaign today.
Find

the Right Fit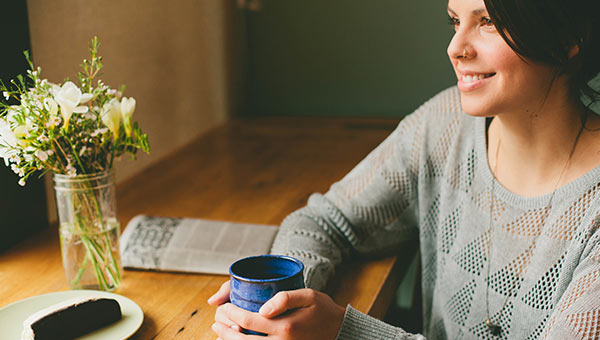 FarmRaiser Strengths
Quick start and broad reach! FarmRaiser's shareable online market makes it easy to get started right away and promote your fundraiser via social media, email, and texting.
Simpler for participants and more direct. Supporters place orders themselves online. At the end of your campaign, FarmRaiser submits the orders to Equal Exchange for fulfillment. You won't need to fill out a spreadsheet and no one collects cash.
Get a jump on your next campaign! The FarmRaiser platform stores your customer info so you can easily notify them when you begin your next fundraiser.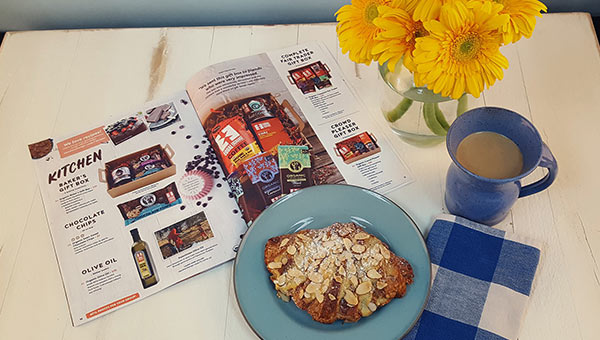 Catalog Strengths
Classic fundraising! The catalog format is familiar and it's worked for participants, organizers and supporters for years.
A tactile experience. Equal Exchange's beautifully designed paper catalogs feature inspiring stories about small-scale farmers and delicious photography.
The personal touch. Face-to-face interactions help younger participants learn entrepreneurial skills as they set goals, collect money, and follow up with supporters. All orders come through a central organizer, so you'll always know how things are going.

Learn More
FAQs
Will you ship Equal Exchange products directly to my friends and family across the country? No. All orders will be sent to one fundraising organizer. Just like our traditional catalog program, the FarmRaiser platform is intended to be used within your local community. Your group's entire order will be shipped to the single address you specify. Individual participants can take home products to distribute to their supporters, or you can ask supporters to come to a specified location to pick up their products.
Where do the products come from? Orders placed through the FarmRaiser platform ships directly to you from Equal Exchange's warehouse in Massachusetts.
Are the products ordered through FarmRaiser still Equal Exchange? Are they organic? Do they support small scale farmers? Yes! All products come directly from Equal Exchange and support our mission. They are all organic, sourced fairly from farmer co-ops around the world.
What if I'm doing an online fundraiser, but a supporter isn't comfortable ordering online? Paper is always an option. The FarmRaiser platform will generate a custom brochure and order form for your group; participants can manually enter orders, which sync seamlessly with online orders and are included in distribution reports. If you prefer to run a catalog fundraiser, that's still an option too! Sign up here >>.
Is the FarmRaiser site secure? Yes. FarmRaiser provides a secure paywall so people can buy with a credit card. They also have an option to pay with cash or check.
How does FarmRaiser help me stay organized? You can keep track of your fundraising progress, student participants, and your customer data just by logging into your dashboard. FarmRaiser generates a pdf with easy-to-read customer receipts (organized by seller!) for a non-stressful distribution day and shares a reconciliation note at the end of your campaign. There's even a reconciliation tool to tell you how much cash/checks you should have from each student.
Can I contact my past fundraising supporters? FarmRaiser keeps all your sales and customer info stored in your account. This can be super helpful! You can export lists of past supporters to email them about your next fundraiser, and share all this info easily if the organizer next year is new to the position.
What are the marketing tools provided by FarmRaiser? When you provide your group's information, logo and fundraising details with FarmRaiser, they'll generate your own shareable online market, a personalized website for your campaign that's easy to promote via social media, email, and texting.
How do the prices compare? You can adjust the price you charge supporters based on the profits you wish to earn.
What percentage of the price paid by supporters will our organization keep as profit? It's up to you! Choose to make the same 40% profits as our traditional fundraising catalog program, or raise or lower your margins depending on the goal of your fundraiser. Lauren from FarmRaiser lauren@farmraiser.com can help you set up your campaign.
Does FarmRaiser offer all the same products as Equal Exchange's Catalog Fundraising Program? Equal Exchange products featured on the FarmRaiser platform are a reflection of what is in our current fundraising catalog. However, products may vary slightly pending availability. You are able to select the Equal Exchange products available on the FarmRaiser platform to sell in your campaign.
What will my online market look like? Can I see an example? To see live online fundraisers through the FarmRaiser Platform, click here> .
Does every FarmRaiser campaign need a single organizer? Can we share this task? One person can set up your online fundraising account and allow permission for others to help manage.
Is there a minimum FarmRaiser order? We encourage every campaign to set a fundraising goal of at least $500 in retail sales.

Campaigns that do NOT sell at least $500 (that's typically about 14 customer orders) may be canceled and customers refunded their purchases at FarmRaiser's discretion. We're happy to waive this requirement in some circumstances, but our experience tells us when a campaign fails to sell 14 or so orders, the time and energy it takes to manage fulfillment day, which includes getting our suppliers to ship very small orders, simply isn't cost or time effective for anyone.

The average sale on the FarmRaiser platform is over $1700 and we have many campaigns that easily sell over $5,000 on the platform, so this minimum campaign size is rarely an issue. We're happy to answer any questions at info@farmraiser.com.
Who do I talk to if I need help — FarmRaiser or Equal Exchange? How will I know? The team at FarmRaiser is your primary contact. They help you throughout your entire campaign and event submit your final order to us for you! You settle your amount due with FarmRaiser directly. Get in touch with lauren@farmraiser.com to discuss the specific details of any part of the process or call 571-279-8873.

Got questions about Equal Exchange products, our farmer partners or shipping? Contact our friendly Customer Service team via email or by calling 774-776-7366.