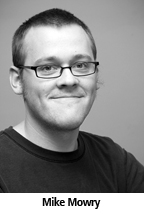 What's a worker-owned co-op? We get that question a lot. And sometimes, it can be hard to explain. But every May, we experience exactly what worker-ownership is about: democracy in action.
Every year in the first week of May, which is when we celebrate Equal Exchange's birthday, the worker-owners here at Equal Exchange hold our Annual Meeting of the Co-op. This all-day affair serves as an opportunity to not only review the successes and challenges from the previous year, but also to hold our annual elections. As a co-op, we vote on the members of our Board of Directors (both inside and outside seats), as well as the Worker-Owner Coordinator position. As part of this process, we listen to candidate speeches, ask questions of those running for open positions, discuss the strengths and weaknesses of each candidate, and finally, put our votes to the ballot.
The Annual Meeting represents both a day of active reflection on Equal Exchange's past year and an exciting new beginning for the year to come. Any worker-owner - someone who has completed their education curriculum and has been voted into the co-op after at least a year of employment as a full-time, worker-owner track employee - is free to express themselves. People who are worker-owner track employees may listen and observe.