If you've been following this blog over the last year, you've seen various critiques of the Fair Trade movement - both its history and the current state of the so-called movement that requires consumers to simply look for a certification seal.
To help articulate an authentic version of Fair Trade that is shared by many Equal Exchange colleagues, allies, and partners, we created a comic book that presents the history of Fair Trade with illustrated condensed stories, and heroes and villains. Our hope is that readers will dig deeper, ask questions, and think about the future of small farmers, co-ops, and alternative trade organizations.
The comic book is a great resource to share with your networks during Co-op/Fair Trade Month this October.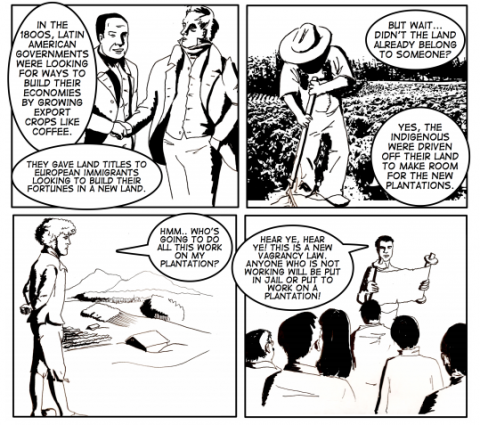 View and download the full comic book (PDF). Also available in Spanish.
Free hard copies can be ordered from our webstore here. Store accounts wishing to receive copies should get in touch with their sales account representative.