By: Beth Ann Caspersen, Quality Contorl Manager, Equal Exchange
The time is now.
When I received the news that Dr. Denis Mukwege received the Nobel Peace prize, I began to cry. Instant emotion took over my body as I shed tears for the thousands of survivors Dr. Mukwege has treated, the thousands of survivors that are on the road to recovery and the thousands of survivors that hide in the shadows. How has the world come to such a place that sexual violence is used as an act of war: one that divides families, destroys communities, and physically harms women, children and men of all ages? While unimaginable, it is the reality for many places around the world— but the world is watching and what we do next matters.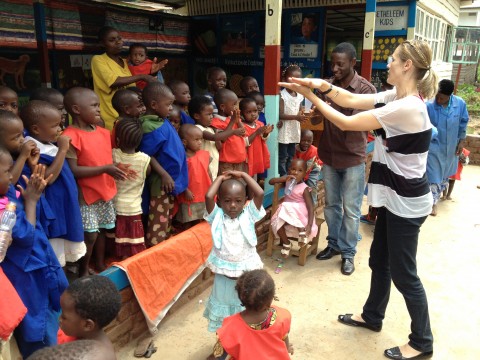 Dr. Denis Mukwege is one of two recipients of this year's Nobel Peace prize, the founder of the Panzi Hospital in the Democratic Republic of Congo, and a tireless advocate for survivors of sexually-based violence. His hospital and aftercare centers are world-renowned for their holistic approach to care, which incorporates medical treatment, psychosocial therapy, access to vocational training, and legal services for survivors seeking to press charges against their assailants.
I have been a small part of this very important work since 2011 when Equal Exchange founded the Congo Coffee Project. Since then, the project has supported vocational training at Panzi's aftercare center and a water project at a small clinic serving survivors of sexual violence in the town of Bulenga, through the sale of our Congolese coffee.
I started the Congo Coffee Project because I wanted to raise awareness about sexual violence in the DRC and to bring Congolese coffee to the U.S. Ove the years, I have visited the hospital several times and we have managed to raise more than $80,000 for their efforts. While I am encouraged to see that the world is paying attention to the outrageous circumstances women have faced in DRC and we need to take a moment to celebrate the amazing honor Dr. Mukwege has received, the time is now to take action.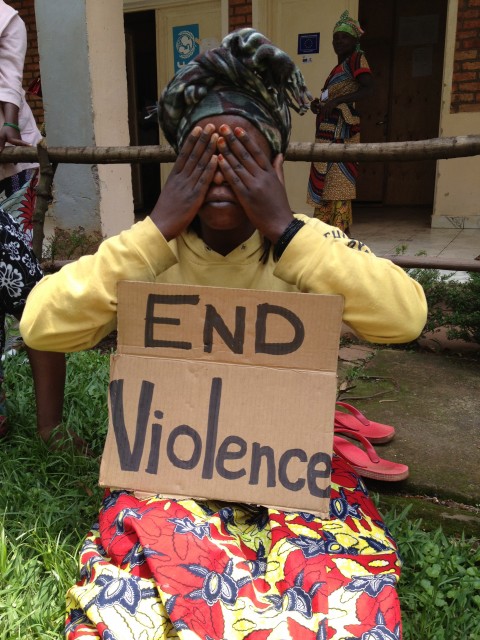 The DRC is in the midst of a political crisis with a President who has overstayed his legal term limits, becoming a dictator rather than a legally elected official.The DRC is a vast and beautiful country with amazing culture and people, but lacks the infrastructure and security needed to meet it's potential. Sexual violence is still on the rise, with armed militia groups continuing to terrorize communities and create chaos as they fight over precious resources.
And while we may be thousands of miles away, we can create a collective voice and take action to help with any of the following steps:
Help to fight for free and fair elections – educate yourself on the DRC's political situation, and call your elected representative and tell them that transparent elections in DRC are important to you, and should be important to the United States Call your member of Congress - tell them to co-sponsor the DRC Democracy and Accountability Act (H.R. 6207).
Tell someone about Dr. Mukwege and the Congo Coffee Project
Listen to our podcast about the Congo Coffee Project. New episode about the Congo Coffee Project with guest Beth Ann Caspersen will be released on December 12!
Buy Congolese coffee and support the coffee farmers and the Congo Coffee Project
Donate to our campaign to build energy efficient infrastructure at the Bulenga clinic one that is simple and yet powerful.
Do you have other ideas on how you can support the Congo Coffee Project or the efforts of Dr. Mukwege and the heroes at Panzi Hospital? Send us an email and let us know what you're doing to help! And, as always, thank you for your support! Please reach out to: Emily Warne emily@pfusa.org or Beth Ann Caspersen at bcasperson@equalexchange.coop.